recipes
Get flash to fully experience Pearltrees
Contrary to what a majority of recipes on this blog may imply, I'm not vegan. Case in point:
My family loves fried chicken. They think there is nothing better than picking up a nice greasy bucket of chicken from a fast food joint. In fact, that has been the kids' birthday dinner choices for more times than I care to admit. I, on the other hand, am not so happy with the sluggishness and heartburn after eating a few pieces of fried chicken. Now don't get me wrong. I can put down a few pieces like the rest of them but I really could do without the after effects and extra calories.
It's not a secret that I keep Sun-Bird Seasonings in my pantry for the nights when I need a quick easy dinner. With all my kids activities, there are lots of those nights. But sometimes I like to slow the cooking down and make a meal in my slow cooker or Dutch oven. These meals can be made in advance so that when you come home from running all day, your house smells like a restaurant.
This is a dish in my rotation that reappears when the temperature starts to drop. It's got a nice interesting flavor profile and it's great left over. It also freezes well. It happens to qualify as a one-pot-meal, which makes it a great option for those of you who are cooking for one or two people. Lastly, because I was feeling frisky, I implemented an oblique cut with the carrots. In this dish, because of the long cooking time, the size of the vegetable cut doesn't really matter.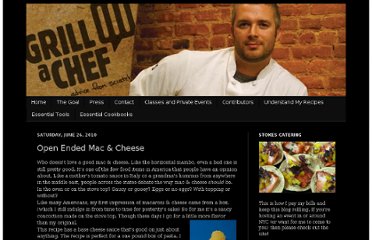 Who doesn't love a good mac & cheese. Like the horizontal mambo, even a bad one is still pretty good. It's one of the few food items in America that people have an opinion about.
Oh lordy lord. I have just made a tart. And boy, was it good.