Recipes
Our Recipes
Nigella Lawson: Nigella Lawson's official site for recipes, books and latest news
Food
Many fans of Starbucks' Pumpkin Spice Latte eagerly wait for it to show up on menus again in the fall, and it made its annual re-appearance last week. However, for those of us on a budget, those little cups of spicy goodness can add up. Making your own at home will not only save you money, but you can also enjoy them year-round.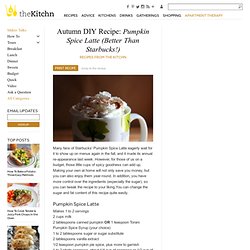 DIY Recipe: Pumpkin Spice Latte (Just Like Starbucks!) | Apartment Therapy The Kitchn
Recipes - from Delia Online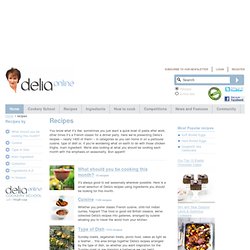 You know what it's like: sometimes you just want a quick bowl of pasta after work; other times it's a French classic for a dinner party. Here we're presenting Delia's recipes – nearly 1400 of them!
All recipes UK - Recipes and cooking tips for British and Irish
Serious Eats: A Food Blog and Community
MyRecipes.com
Home Cooking
Recipes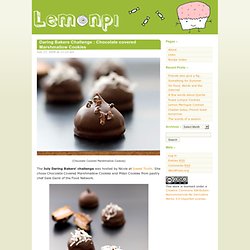 Daring Bakers Challenge : Chocolate covered Marshmallow Cookies
(Chocolate Covered Marshmallow Cookies) The July Daring Bakers' challenge was hosted by Nicole at Sweet Tooth. She chose Chocolate Covered Marshmallow Cookies and Milan Cookies from pastry chef Gale Gand of the Food Network.
Recipes, recipes and recipes - Taste