Recipes
Our Recipes
Many fans of Starbucks' Pumpkin Spice Latte eagerly wait for it to show up on menus again in the fall, and it made its annual re-appearance last week. However, for those of us on a budget, those little cups of spicy goodness can add up. Making your own at home will not only save you money, but you can also enjoy them year-round.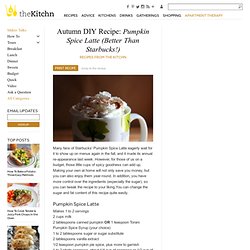 DIY Recipe: Pumpkin Spice Latte (Just Like Starbucks!) | Apartment Therapy The Kitchn
Recipes - from Delia Online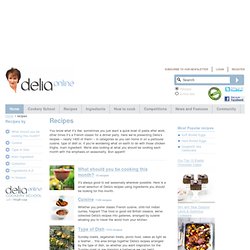 You know what it's like: sometimes you just want a quick bowl of pasta after work; other times it's a French classic for a dinner party. Here we're presenting Delia's recipes – nearly 1400 of them!
Home Cooking
Recipes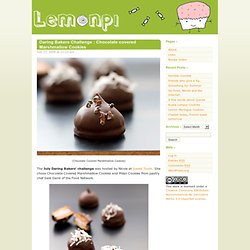 Daring Bakers Challenge : Chocolate covered Marshmallow Cookies
(Chocolate Covered Marshmallow Cookies)