Recherche/Découverte Musicale
Recordlective
Selekter - Service de recommandation musicale humaine
<div class="text">This site requires JavaScript to be enabled to run properly</div><a href="http://www.enable-javascript.com/" target="_blank" rel="no-follow" class="link">How to enable JavaScript?</a> Application is offline. Will try reconnect to server as soon as possible. Search, Play & Collect Search for online music & videos from: Youtube, SoundCloud and more.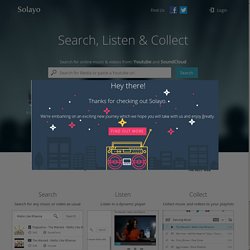 Muzi.ch - Découvrez et partagez la musique !
The License Lab : Search
Navegas: Music
Inflooenz, a path to musical influences discovery
Discover – Last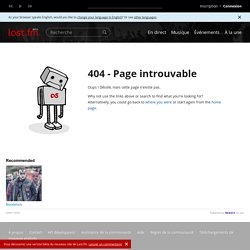 Tags. Click on a style of music you want to explore, or use the search box to find specific tags. When you've found a tag you like, press play. Artists. Once you start listening you'll see the field fill with tracks in that musical style.
300 millions de musiques à écouter gratuitement - Musique illimitée - Soundzit.com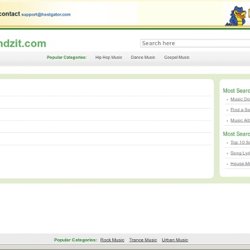 MP3 Streaming & Download, CHECK IT! Watch our new site, Create playlist, view artist biographies, listen to music and view video clips! Advertisement Soundzit Are you looking for a great place to ?
just hear it - Any song. Legal. Free.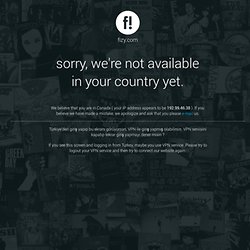 the strokes - someday / fizy
fizy.com Sorry, we're not available in your country yet. We believe that you are in Canada ( your IP address appears to be 192.99.46.38 ).
With AUPEO! Personal Radio you can hear your favorite music and easily discover new songs and artists. Use the service directly in your internet browser, as a mobile app on a web-enabled device, or even in the car. Using the Love, Ban, and Skip functions, you can develop your own personalized Internet radio. Get started by selecting one of our recommended stations, an artist station, or any one of our 150 radio stations put together by our team of music experts. The music app for all smartphones and tablets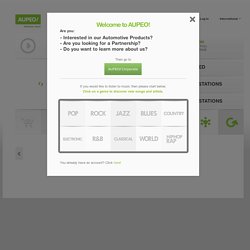 Over recent months we have seen how 2015 has become a year that seems to get theaters implode with the arrival of very important blockbusters. But that is one year, and 2014 thinks not remain simply as " the threshold of 2015." To demonstrate this, we present fifty titles that come over the next twelve months our rooms, films for everyone . In 2014 we will have a good portion of sequels , the occasional remake, but will also be a fantastic year for fans of filmmakers like David Fincher , Wes Anderson, Christopher Nolan Clint Eastwood or all new jobs.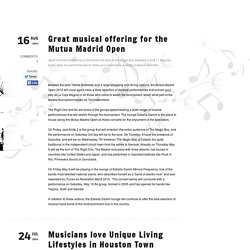 Search music
iHipHop is a technologically advanced social network catered to the hip hop community. We offer music, videos, new mixtapes, news, and a number of networking features. We are committed to bringing hip hop fans together to engage and share videos and music with one another.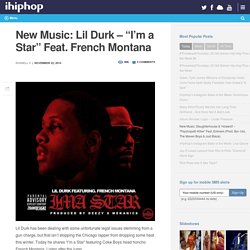 iHipHop - Exclusive Hip Hop News, Audio, Videos, Free Mixtapes, and More!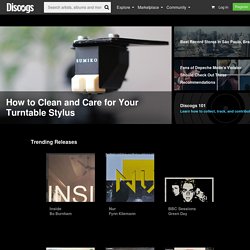 <div class="alert_message warning"><div class="set_to_page_width"><i class="icon icon-exclamation-triangle icon-large"></i><strong>Please enable Javascript to take full advantage of our site features.</strong></div></div> Discover new music.
Msearch | Find your stream
I Want A DJ Mix Now !
Forgot password? Click here! Enter your user name Enter your password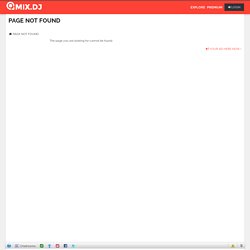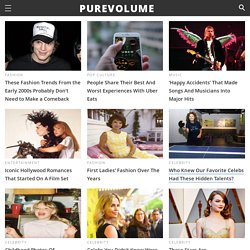 PREMIERE: Watch Rome's (From Sublime) Trippy Animated "Eighteen" Music Video Happy 4/20 y'all! Celebrate this most special day with Rome's tripped-out video for "Eighteen" animated by Vinny Scala — watch PureVolume's exclusive premiere of the clip after the jump. Read More » EXCLUSIVE: Cage the Elephant's Matt and Brad Schultz On Record Store Day In honor of this weekend's annual Record Store Day, Cage the Elephant's Matt and Brad Schultz offered PureVolume insight on their early record-discovering experiences that helped shape their musical upbringing... Read More » WATCH: Jaded Incorporated (Mayer Hawthorne + 14k) Share Video For "People Change" Mayer Hawthorne and 14KT have teamed up to create a new project called Jaded Incorporated. The duo is gearung up to release its debut album, 'The Big Knock,' and have revealed a video for its latest single, "People Change."
How Much Do You Know About Your Favourite Music? | The Beardscratchers Compendium of Music
The Beardscratchers Compendium is all about discovering and relating information about music that's scattered all over the Internet. Using information from sites like MusicBrainz, last.fm, 7digital and many many more, the Compendium is a dynamic travel-guide to the sights, sounds, tastes and activity of the people who live music, and the people who love music… I'm curious, tell me more… The Compendium is always learning about the world of music, and wants to show you what it has discovered. It now knows about more than 700,000 artists; 900,000 releases; holds a unique library of over 400,000 news articles; and that's along with all the artist photos, videos, tags, reviews, event listings and super-secret stuff to come! Latest Updates
discuss. discover. listen. / blaster.fm
About Track In The Box is a daily music newsletter… …that helps you cut through the multitude of music blogs and aggregators out there to help you discover (and sometimes rediscover) great bands; it's an effortless way of finding music without having to trawl through the multitudes of blogs. YAY!
Track In The Box
SoundReady.fm - Name a band, get a playlist for their next show. Boom, it's that easy.
Inflooenz, a path to musical influences discovery
ViddyJam
Musikki beta
iSound.com/
Dear Music fans and artists, Due to increasing competition for quality music discovery platforms online, it is no longer viable for iSound to continue in its current form. Thank you to all the fans and artists who have supported iSound over the last few years, and we look forward to bringing you the next chapter, whenever that may be. In the meantime, if you have any enquiries, please contact info@tuneday.com. The iSound Team.