Recettes paléo
Coconut Chocolate Mousse | Travel For Taste. When I saw this recipe I couldn't believe it is possible to prepare the chocolate mousse from only two ingredients!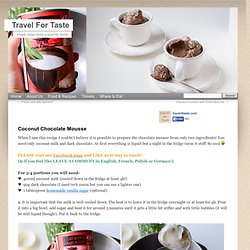 You need only coconut milk and dark chocolate. At first everything is liquid but a night in the fridge turns it stiff! So cool PLEASE visit our Facebook page and LIKE us to stay in touch! (& if you feel like LEAVE A COMMENT in English, French, Polish or German!) Sauté d'agneau minute au curry d'après Jean François Piège. J'aime beaucoup le livre de Jean François Piège intitulé " Jean François dans votre cuisine " et ai déjà eu l'occasion de vous en parler plusieurs fois.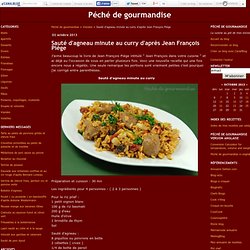 Voici une nouvelle recette qui une fois encore nous a régalés. Une seule remarque les portions sont vraiment petites c'est pourquoi j'ai corrigé entre parenthèses. Sauté d'agneau minute au curry. Cuisses de Poulet Fondantes aux Epices Dans le Sac de Cuisson. Jeudi 3 octobre 2013 4 03 /10 /Oct /2013 00:17 ingrédients: 2 cuisses de poulet.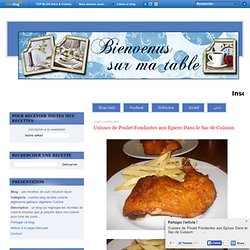 51 Paleo Snacks Anyone Can Love. No grains?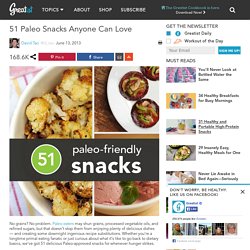 No problem. Paleo eaters may shun grains, processed vegetable oils, and refined sugars, but that doesn't stop them from enjoying plenty of delicious dishes — and creating some downright ingenious recipe substitutions.
Viandes préparées. Plat complet. Patate douce. Desserts. Muffins. Pancakes. Variety of Omelet Recipes | Dummy In The Kitchen - A cooking blog by someone who can't cook. 246 Healthy Recipes (That Won't Break the Bank)
---