Real Time News Curation
This Pearltree is dedicated to understanding real-time news curation. Please provide links to products that support this activity and great examples of real-time news curation that you've discovered on the web! ostarr May 13
Real-Time News Curation: NewsMastering and NewsRadars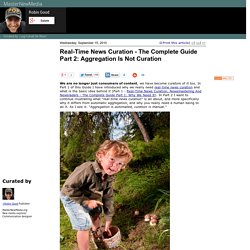 We are no longer just consumers of content, we have become curators of it too. In Part 1 of this Guide I have introduced why we really need real-time news curation and what is the basic idea behind it (Part 1 - Real-Time News Curation, Newsmastering And Newsradars - The Complete Guide Part 1: Why We Need It). In Part 2 I want to continue illustrating what "real-time news curation" is all about, and more specifically why it differs from automatic aggregation, and why you really need a human being to do it.
Part III: Curation Types and Real-World Examples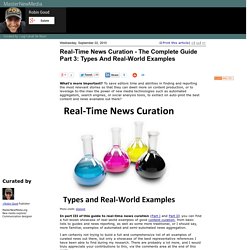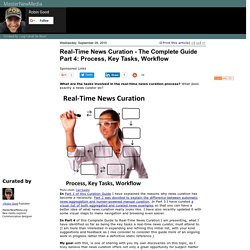 I have received a lot of emails from readers asking to illustrate more clearly what the actual typical tasks of a news curator are, and what are the tools that someone would need to use to carry them out. In Part 4 and 5 of this guide I am looking specifically at both the workflow, the tasks involved as well as at the attributes, qualities and skills that a newsmaster, or real-time news curator should have.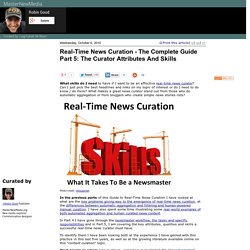 What skills do I need to have if I want to be an effective real-time news curator?
Real-Time News Curation: Part 6 - The Tools and Technologies In this part of the guide you will find: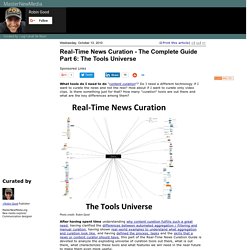 Real-Time News Curation: Part 7 - Business Opportunities