Phonics
Books for TeachersWriting & Writer's Workshop [Top Ten Must Have Books] [Patricia Cunningham & Four Blocks Books][Phonics ~ Phonemic Awareness ~ Spelling] [Writing & Writer's Workshop][Reading ~ Guided Reading ~ Reader's Workshop][Integrated Curriculum & Balanced Literacy] [Marvelous Math Books] For more information, click on the book's title to go to to Amazon.com, then use your browser's "back" button to return here to view more titles. Amazon will save your choices in your shopping cart until you're ready to check out, today or at a later date. Thanks for visiting the KinderKorner Bookstore! Writing & Writer's Workshop
Books for Teachers ~ Page 4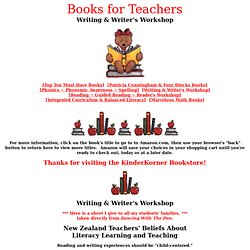 Thank you for registering | K12 Reader
spiritbooks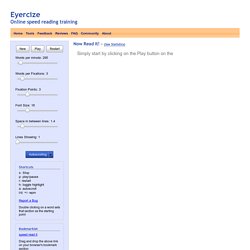 Simply start by clicking on the Play button on the left. Reading is that one activity that we do every day but we don't really practice. Most people learn the basics of reading in kindergarten and never graduate to the next levels. You are probably using the same basic rudimental tools and techniques that you learned when you were 6.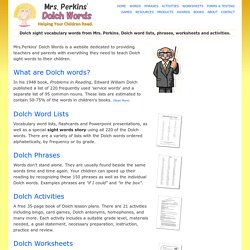 Mrs. Perkins' Dolch Words
Mrs.Perkins' Dolch Words is a website dedicated to providing teachers and parents with everything they need to teach Dolch sight words to their children. What are Dolch words? In his 1948 book, "Problems in Reading", Edward William Dolch published a list of 220 frequently used 'service words' and a separate list of 95 common nouns. These lists are estimated to contain 50-75% of the words in children's books.