Handwriting
Pre-Writing and Writing Activities for Preschoolers
ABC letter formation poems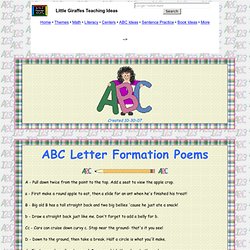 ABC Letter Formation Poems A - Pull down twice from the point to the top. Add a seat to view the apple crop.
When I first began learning to write my letters and numbers, I must have gone through an entire tree worth of paper as I practiced tracing and then writing them on my own.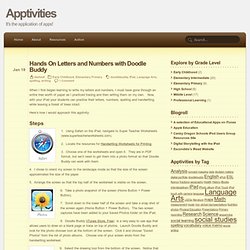 Hands On Letters and Numbers with Doodle Buddy
I'm taking a little break as we welcome our fourth son to our family. Enjoy this First Friday Q&A from last year (also available at YouTube here).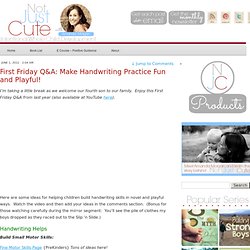 First Friday Q&A : Make Handwriting Practice Fun and Playful! | Not Just Cute
WritingActivities-0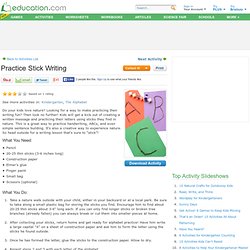 Practice Stick Writing
Do your kids love nature? Looking for a way to make practicing their writing fun? Then look no further!
straightcurvy
Rainbow Writing
Paint Bag Writing
Learning to write letters and numbers can be frustrating for little hands!