Jeux textuels
aléaoracle
Mardi 8 février 2 08 /02 /Fév 11:31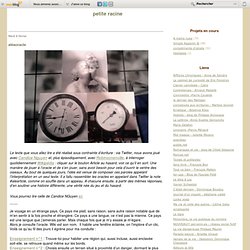 Telescopic Text
What people have to say!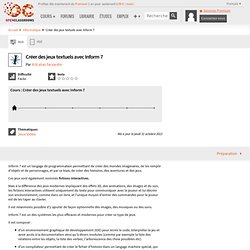 Créer des jeux textuels avec Inform 7
Inform 7 est un langage de programmation permettant de créer des mondes imaginaires, de les remplir d'objets et de personnages, et par ce biais, de créer des histoires, des aventures et des jeux. Ces jeux sont également nommés fictions interactives. Mais à la différence des jeux modernes impliquant des effets 3D, des animations, des images et du son, les fictions interactives utilisent uniquement du texte pour communiquer avec le joueur et lui décrire son environnement, comme dans un livre, et l'unique moyen d'entrer des commandes pour le joueur est de les taper au clavier.