PHD
Oreilly.com -- Online Catalog: Mark Lutz. "For those interested in having a solid foundation Python and are untethered by the past, this edition is a must-have title on your technical bookshelf.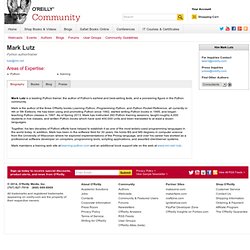 For those experienced Pythonistas who own previous editions and are ready to either move their legacy code forward into the new Python 3 practices, Mark shows the way. " --Mike Riley, DrDobbs.com "Now at its fourth edition, this book by Mark Lutz arguably continues to be Python's bible...Like many O'Reilly books, this is a well-written, coherent, and beautifully type-set book. I highly recommend it to anyone who wants to, or already does, program using python. Neil Madden. Email: nem AT cs.nott.ac.uk Web Location Nottingham, UK.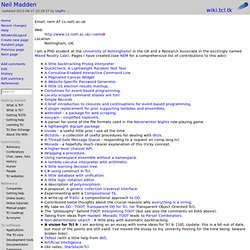 I am a PhD student at the University of Nottingham.
---