Publishers
Treefrog Games
Treefrog Games is very pleased to announce a licence deal with Stardog giving us permission to produce a board game based on the lusciously illustrated Doctor Grordbort books, created by Greg Broadmore. The game is called Onward to Venus and allows two to five players to travel around the Solar System, settling worlds with the help of the various weapons created by Doctor Grordbort. Onward to Venus will include a vast amount of the artwork produced by Greg, specifically the wonderful ray guns which are rendered in amazing detail.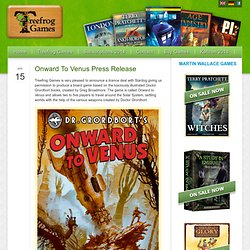 Avalanche Press
Stuff on Sale - Really, Really on Sale Spring is here, and with it huge discounts on 14 boxed games, like: U.S. Navy Plan Gold. Retail $59.99, sale $30.00 Great War at Sea: Mediterranean. Retail $74.99, sale $50.00. Panzer Grenadier: Afrike Korps. Retail $74.99, sale $30.00.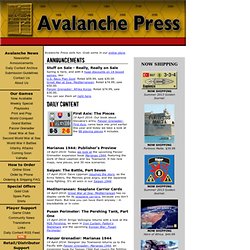 Rio Grande Games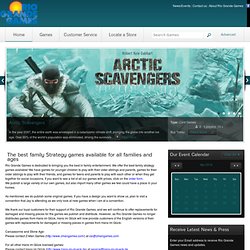 Rio Grande Games is dedicated to bringing you the best in family entertainment. We offer the best family strategy games available! We have games for younger children to play with their older siblings and parents, games for their older siblings to play with their friends, and games for teens and parents to play with each other or when they get together for social occasions. If you want to see a list of all our games with prices, click on the order form.
Wattsalpoag Games
In Print!: 40 Cool Publishing Projects for Kids by Joe Rhatigan - Reviews, Discussion, Bookclubs, Lists
Victory Point Games
Trenches of Valor
Where did the great commanders of World War 2 get their start? Fighting in the trenches of World War 1, of course! Many recall the stalemated trench lines opposing each other for years of futile mass-assaults, but there were daring and heroic action to be found in the small unit trench raids led by rising young officers such as Erwin Rommel.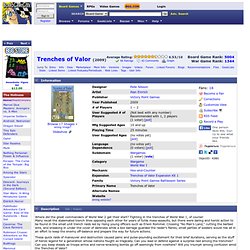 Israeli Independence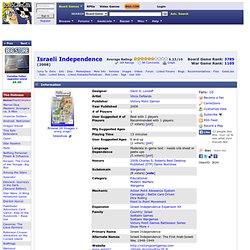 From the Publisher: Israeli Independence is an introductory level solitaire wargame that tells the rich and engaging story of the First Arab-Israeli War – Israel's War for Independence. Five Arab armies, poised at the borders of the newly declared state, launch their determined invasions – and each must be pushed back in turn before any reaches West Jerusalem, the new Israeli capital. As the headlines unfold and the vast forces of the Arab League relentlessly press forward, can you successfully allocate the precious few resources of the new Israeli Defense Force (IDF) to conduct daring offensives that will send them reeling back? Can you push the Arab legions back so far that an armistice can be achieved and these threats removed? Or will you be over-whelmed and defeated, seeing Zionist aspirations crushed?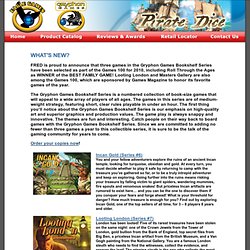 FRED is proud to announce that three games in the Gryphon Games Bookshelf Series have been selected as part of the Games 100 for 2010, including Roll Through the Ages as WINNER of the BEST FAMILY GAME! Looting London and Masters Gallery are also among the Games 100, which are sponsored by Games Magazine to honor its favorite games of the year. The Gryphon Games Bookshelf Series is a numbered collection of book-size games that will appeal to a wide array of players of all ages. The games in this series are of medium-weight strategy, featuring short, clear rules playable in under an hour. The first thing you'll notice about the Gryphon Games Bookshelf Series is our emphasis on high-quality art and superior graphics and production values. The game play is always snappy and innovative.
Eagle Games & Gryphon Games: New Gryphon Games!
Welcome - Get Board Game Fever!