Publicité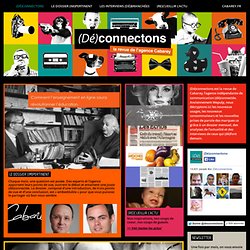 Partager cet article Quand les publicitaires se rendent au musée pour dénicher l'inspiration divine cela donne des chefs d'oeuvre revisités façon pubesque. Bienvenue dans le musée très spécial de Wepulp ! La création d'Adam de Michel-Ange revisitée par Nokia La Cène de Léonard De Vinci revisitée par la marque de vêtements Marithé Francois Girbaud La laitière de Vermeer revisitée par la Laitière
Quand l'art inspire les publicitaires…
La pub du jour : J'ai rêvé de l'Angleterre… [Voyages]
La pub du jour : Le monde est merveilleux, à un détail près… [ON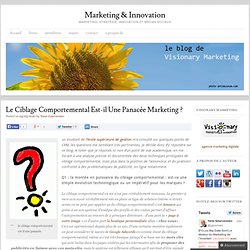 le ciblage comportemental est-il une panacée marketing ? « Marke
le ciblage comportemental est il une panacée
Societe de consommation
Mc Donald's - Playland
20 pubs interdites en France et à l'étranger
Last Picture Taken - Top 10 Last Known Photos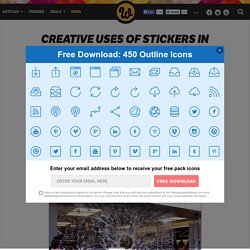 The use of stickers in advertising is not only an innovative way to attract attention, it is also an extremely cost-effective way to create a lasting impression. Many companies, whose only form of advertising is stickers, have seen an increase in business by as much as 550%. The great thing about these stickers is that they can be easily customized and this is probably one of the main reasons why they have become so popular. In this post, we've collected some of the most striking and creative examples of stickers in advertising. What do you think of these type of adverts?
Creative Uses of Stickers in Advertising
Depuis les années 1970, l'image du papier toilette Lotus est incarnée par les enfants qui permettent à la marque de contourner un certain tabou vis-à-vis de son produit de grande consommation. Un choix qui traduit le sérieux de la marque et ses valeurs familiales. Mais en 2008, Lotus décide de moderniser sa communication afin de toucher de nouvelles cibles et de contrer la concurrence grandissante des marques de distributeurs. Une stratégie qui passe par deux nouveaux spots publicitaires pour la télévision : "Mariage" et "Karaté". "Il nous fallait trouver une idée universelle, raconte Hervé Berteretche, responsable de la gamme papier toilette chez Lotus.
La marque de papier toilette Lotus fait une entrée culottée sur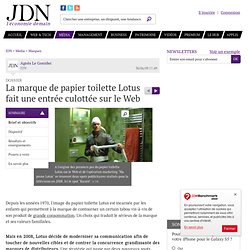 Chaîne de kitkat