Psychedelic History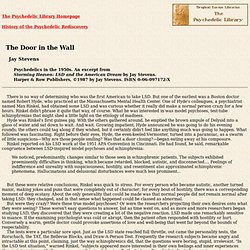 The Psychedelic Library Homepage History of the Psychedelic Rediscovery Jay Stevens
The Door in the Wall
Albert Hofmann Foundation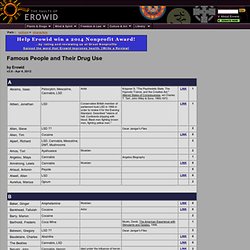 Famous People and Their Drug Use
Welcome to the Fitz Hugh Ludlow Hypertext Library, concentrating primarily on the life and works of Fitz Hugh Ludlow and on pre-prohibition (pre-1937) cannabis use in the United States, with a few other related topics thrown in for good measure.
Fitz Hugh Ludlow hypertext library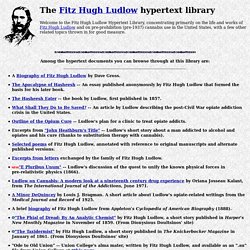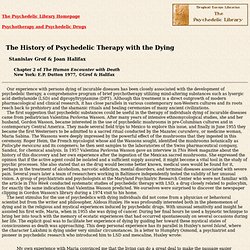 The History of Psychedelic Therapy with the Dying
The Psychedelic Library Homepage Psychotherapy and Psychedelic Drugs Stanislav Grof & Joan Halifax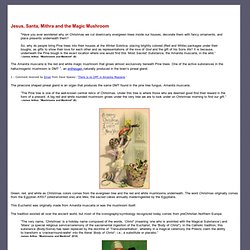 The Atlantean Conspiracy - 45
Jesus, Santa, Mithra and the Magic Mushroom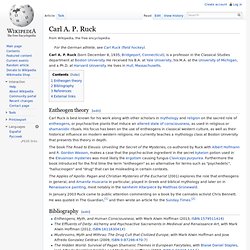 Carl A. P. Ruck
Carl A. P. Ruck (born December 8, 1935, Bridgeport, Connecticut), is a professor in the Classical Studies department at Boston University.
One of my favorite ancient historians is the entertaining and garrulous old Greek Herodotus (b. 484 BC), called the "father of history" by some and the "father of lies" by others.
The World's First Hippies and Their Marijuana Sauna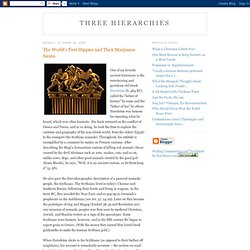 Ken Kesey's magic bus being restored - Books - Entertainment - theage.com.au
Is intelligence related to an increased likelihood of recreational drug use?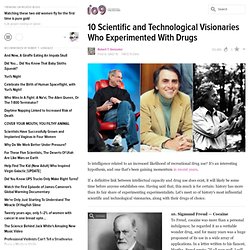 ROBERT GORDON WASSON Seeking the Magic Mushroom
On the night of June 29-30, 1955, in a Mexican Indian village so remote from the world that most of the people still speak no Spanish, my friend Allan Richardson and I shared with a family of Indian friends a celebration of "holy communion" where "divine" mushrooms where first adored and then consumed. The Indians mingled Christian and pre-Christian elements in their religious practices in a way disconcerting for Christians but natural for them. The rite was led by two women, mother and daughter, both of them curanderas, or shamans.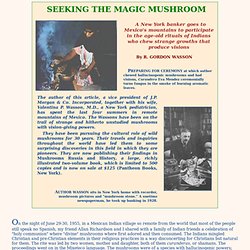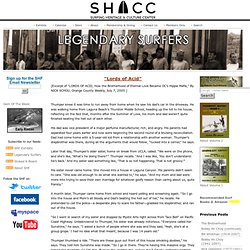 [Excerpt of "LORDS OF ACID, How the Brotherhood of Eternal Love Became OC's Hippie Mafia," By NICK SCHOU, Orange County Weekly, July 7, 2005 ] Thumper knew it was time to run away from home when he saw his dad's car in the driveway. He was walking home from Laguna Beach's Thurston Middle School, heading up the hill to his house, reflecting on the fact that, months after the Summer of Love, his mom and dad weren't quite finished beating the hell out of each other.
LEGENDARY SURFERS: "Lords of Acid"