Assessing - Unverified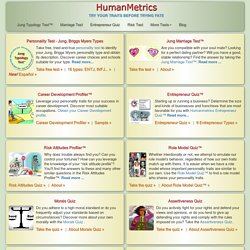 A good and stable relationship between partners is conducive to a happy marriage, and we often don't know what the underlying cause of our conflicts is. The ability to assess the likelihood of a healthy long term relationship is one of the main challenges in dating and matchmaking. Jung Marriage Test™ addresses this challenge. The test identifies potentially successful and potentially problematic matches by comparing and analysing personality types of the partners.
As we continue to work through our Angry Birds addiction, this playful infographic offers some consolation. We're not alone in our attraction to flinging the flying fowl, but would like some answers, and this infographic is happy to oblige with lots of solid research. Why can't we stop playing this game that started on iPhone and now keeps spreading like wildfire on multiple platforms?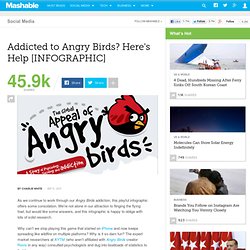 Addicted to Angry Birds? Here's Help [INFOGRAPHIC]