DODO / SLEEP
To be a peak performer you need to be fully alert, dynamic, energetic, in a good mood, and cognitively sharp. You must be able to concentrate, remember, make critical and creative decisions, communicate persuasively, and be productive all day long. None of this is possible without quality sleep. Furthermore, healthy sleep has been proven to be the single most important determinant in predicting longevity.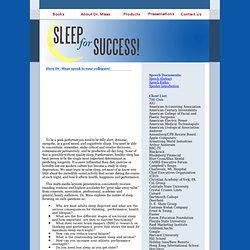 Sleep for Success!
Vous avez une irrésistible envie de « piquer du nez » après le déjeuner ? Des difficultés à rester concentré toute la journée ? Vous êtes peut-être concerné par la somnolence, un malaise qui peut cacher une véritable pathologie…
Somnolence au bureau, quel fléau !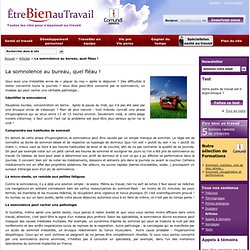 Vive la Sieste ! Sommeil naturel, repos, roupillon, méridienne
Vous aider à mieux dormir (Dr. ROYANT-PAROLA)