Protection
"Votre planification écologique, c'est l'Île aux enfants"
INTeroperability and Automated MAPping: INTAMAP
The INTAMAP project is a project for development of an interoperable framework for real time automatic mapping of critical environmental variables by extending spatial statistical methods and employing open, web-based, data exchange and visualisation tools. All the methods and implementations of methods are open source and downloadable from these pages. Additionally the UncertML candidate standard for communicating uncertainty was developed. The project can be seen to consist of four parts: Statistical back-end, implemented in R which contains implementations of traditional geostatistical interpolation methods, new methods (Spatial copulas and Projected Spatial Gaussian Process) and support tools.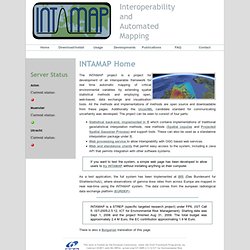 The Blue Seals - Home
Analysis by fred pearceIn its latest report, the UN's Intergovernmental Panel on Climate Change makes a strong case for a sharp increase in low-carbon energy production, especially solar and wind, and provides hope that this transformation can occur in time to hold off the worst impacts of global warming. Comments | READ MORE Report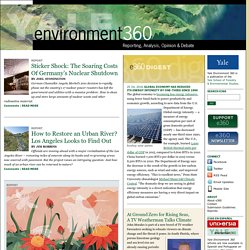 IUCN - Home
Videos - An Ocean of Truth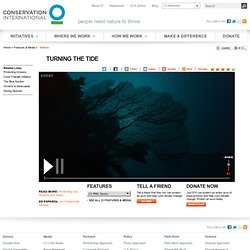 Features What does the ocean do for you? More than you know. Explore some of the most stunning, inspiring and important places on Earth, and learn why they need protection. sea turtle green coarl reefs triangle initiative seascape bird's head etps eastern tropical pacific seascape pacific atlantic indian arctic oceans species climate change adapation Turning the Tide What does the ocean do for you?
ProtectedPlanet.net - Explore Protected Areas
World Database on Protected Areas (WDPA)