Prolly not usefull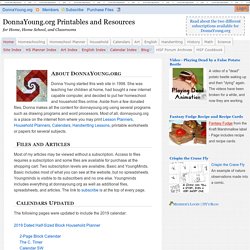 V Planner V4 March 2014 - Subscriber Content V Planner V4 is ready to use.
Water Experiments
A Month of Homeschool Science Home >> Home School Ideas >> Water Experiments When my children were small we used the following article to do a month of science experiments with water (one a day), and we recently used them again (with more detailed explanations) as part of our homeschool science. Although the science experiments seem quite simple to begin with, they actually cover a lot of scientific principles. So I was really thrilled when the author of the article, Faith Hickman Brynie, agreed to let me share it with you here. We had a lot of fun with these water experiments, and hope you do too!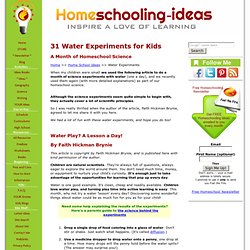 Homeschooling Adventures on the Web!
Worksheets for Kids