Projecte
With the People of the World Wide Web communicating more fully and freely in Social Media while rallying a Web 2.0 content boom, the inner dynamics of such a creative explosion must be studied more closely. What motivates those who join this movement and what future will they create?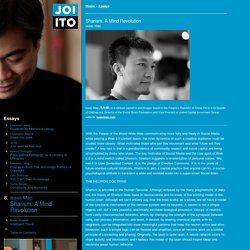 Sharismo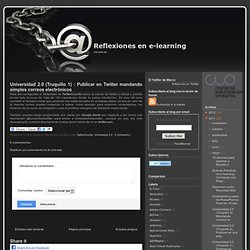 Universidad 2.0 (Truquillo 1) : Publicar en Twitter mandando simples correos electrónicos
Para ello configurate el TwitterMail de TwitterCounter sobre la cuenta de twitter a utilizar y podrás enviar tuits (incluso de más de 140 caracteres) desde tu correo electrónico. Es muy útil para combatir el rechazo inicial que producen las redes sociales en el trabajo diario; ya que sin salir de tu manido correo puedes comenzar a tuitear, como ejemplo para entornos universitarios, los horarios de un curso de posgrado o que el profesor mengano se retrasará media horita.