Minnesota Blogs
The Political Animal
This Washington Post article profiles Adam Chodikoff, The Daily Show's "investigative humorist." "Chodikoff, 37, doesn't perform on the show or write the gags that pepper Stewart's take on the day's news. But as the show's chief researcher and video wiz, he's the vital link in the program's comedic ecosystem. Chodikoff's job is to dig through the vast quarry of TV news footage to find the nuggets that form the program's pointed, often eye-opening "reporting." In a manner of speaking, he's an investigative humorist."
Blogenheimer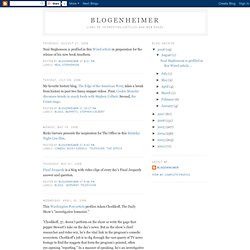 Democratic Underground - Minnesota
I Don't Hate America!
On Saturday, Bluestem posted in Smoke rings & mirrors: Are MN Republicans pivoting on medical pot or just talking in circles? that Senator Julie Rosen had argued against legalizing medical marijuana during committee, then said that new polling by KSTP/SurveyUSA indicating massive public support for medical marijuana is "compelling." Additional evidence has emerged that away from the media's camera, Senator Rosen isn't so supportive of public opinion about medical cannabis.
Bluestem Prairie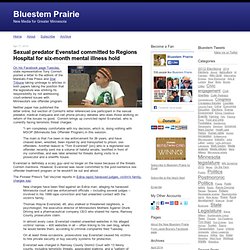 When I pulled up to the Day Center yesterday, two patrol cars and three police officers had beaten me there. The trouble turned out to be minor. A florid-faced man with white hair had come into the vestibule where other men were waiting for us to open and declared: "I gotta get out of Grand Junction. This town is full of queers." Another of our guests took exception and gave Mr. Whitehair a slap to the back of the head.
Across the Great Divide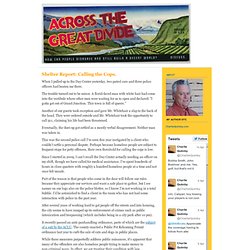 Ted Cruz asks his Facebook friends about Obamacare, gets an earful The LA Times ran the best ACA story of the day, for pure joy at the success.By Michael HiltzikMarch 31, 2014, 12:33 p.m.The Olympiad of officials and institutions reaching out to the public via social media and not hearing what they expected has a new champion: Sen. Ted Cruz (R-Texas).Back on March 24, Cruz posted an informal survey on his verified senatorial Facebook page.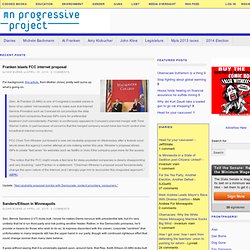 MN Progressive Project -- Community Blogging, Political Activism, and Truth in New Media
MNpublius
MNpublius was founded by Matt Martin in March of 2005, dedicated to politics in Minnesota. It grew to be one of the most influential blogs during the dawn of serious political blogging in the state and went through numerous iterations and hosted many different writers as online political discourse evolved. MNpublius was many times covering political events before the mainstream media could catch up, and housed opinion and constructive insight online that predated most of current-day social media. It was a local pioneer in a day where "citizen media," as it was called, and political blogging was in its infancy. Over time, it became a serious player in the political media cycle and had direct influence in numerous races, including significant original reporting and breaking news.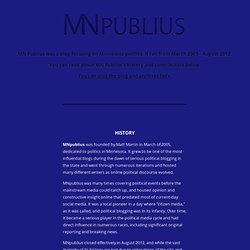 Dump Michele Bachmann
This is gonna be a long post. (the local right wing blog) when I came upon a post I found interesting. So I left a comment... and all hell began to break loose. Here is the post I found interesting: I disagreed with the post, but it was of a subject not often discussed.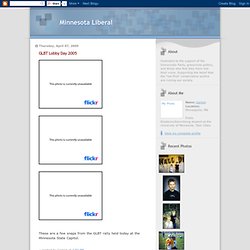 Minnesota Liberal
Liberal Blogs - Alphabetical