Progressive Toons
What Now Cartoons - by Keith Tucker
Ted Rall's Rallblog
AAEC - Today's Political Cartoons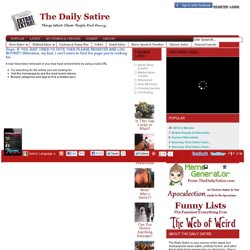 Cartoons | Popular | The Daily Satire
It may have been removed or you may have arrived here by using a bad URL Try searching for the article you are looking for.
Daily Cartoons
A message from Funny Times Homeland Security: Author names and cartoon titles should not contain special (non-alpha-numeric) characters.
Make You Own Cartoons - The Funny Times Cartoon Playground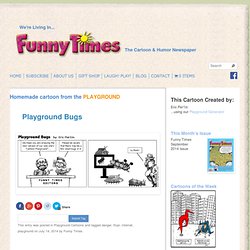 Zen Comix
SlowpokeBlog
27 Mar/13 For current and future blog posts, please visit my new website, jensorensen.com . I haven't quite finished fleshing out the new site yet, but it's mostly-functional. Remember to update those bookmarks and RSS feeds!
Mark Fiore's Animated Cartoon Site
The Boondocks Comic Strip on GoComics