AI
This site There is a lot of research going on in particle swarms, and so we have put this site here to try to tie it together. As you navigate around the site, you may think of something that would be a nice addition, or may want to give us some feedback about something. Please send us an email (in English or in French) to pso_oep: pso@writeme.com Also if you are working on PSO and want to be listed on the People page, don't hesitate to send a few words about you and your work or simply a link to your home page. We are trying to keep this list up to date, but it is more and more difficult!
Particle Swarm Central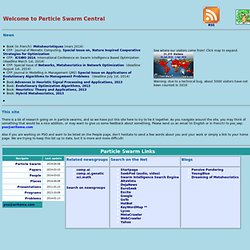 Shy Gypsy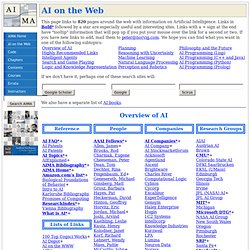 This page links to 820 pages around the web with information on Artificial Intelligence. Links in Bold* followed by a star are especially useful and interesting sites. Links with a + sign at the end have "tooltip" information that will pop up if you put your mouse over the link for a second or two. If you have new links to add, mail them to peter@norvig.com. We hope you can find what you want in one of the following subtopics:
Member of the Editorial Board of the Journal of Artificial Intelligence Research INESC-ID Young Researcher Award 2009APPIA PremeIA Award 2009UTL/Deloitte Young Researcher Award 2008 Research Interests: Artificial Intelligence, Constraint Satisfaction, Satisfiability, Formal Methods, Bioinformatics, Optimization, Knowledge Representation List of Publications (also available from DBLP) Citations available from Google Scholar profile, ACM profile and ResearcherID profile. Research projects (ongoing) ASPEN: Answer Set Programming with BoolEaN Satisfiability, funded by FCT ATTEST: AlgoriThms and Tools for reasoning about dEpendable SysTems, funded by FCT
Ines Lynce
Backpropagator's Review
Purpose This document is something of a backprop FAQ, reading list (with a preference for online articles) and a summary of the state of the art. Its aimed at people who want practical advice on using backprop.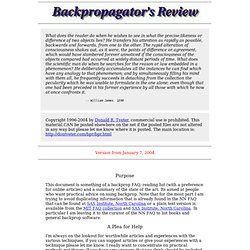 Published on April 8, 2014 Personal assistants are hot these days. Open source personal assistant is a dream for many developers.