U
Get flash to fully experience Pearltrees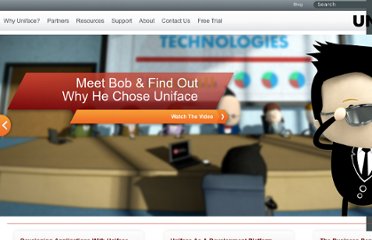 Uniface increases your productivity and gives you access to the latest technical innovations, whatever your background. Focus on the business requirement, and leave the rest to us. Create more value with the same resources.
UnderC for Windows and Linux vs 1.2.8 has been released The goal of the UnderC project is to produce a useful C++ interpreter which supports "pocket" versions of standard library classes (iostreams, strings, vectors, lists, maps, etc) and the STL algorithms. It is particularly intended to make life easier for students beginning C++. A beta version of USE (the UnderC Scripting Environment) is now available; see the downloads section. Here is a screenshot showing USE debugging itself.
Unlambda: Your Functional Programming Language Nightmares Come True Table of contents What's New in Unlambda World? Introduction What is Unlambda? What does Unlambda look like?