A/B test
Jitbit Blog - please Subscribe if you like this post Jun 19 2013
Most of your AB-tests will fail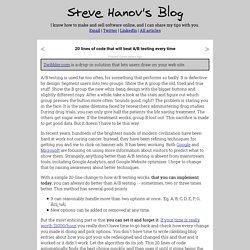 Quick! How many CPU cores does your phone have?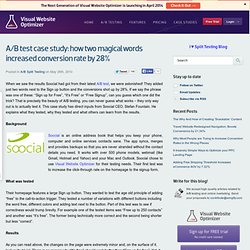 Posted in A/B Split Testing on May 26th, 2010
A/B test case study: how two magical words increased conversion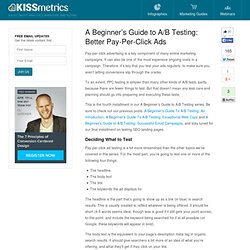 Pay-per-click advertising is a key component of many online marketing campaigns. It can also be one of the most expensive ongoing costs in a campaign.
A Beginner's Guide to A/B Testing: Better Pay-Per-Click Ads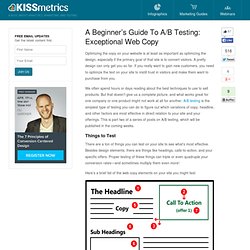 Optimizing the copy on your website is at least as important as optimizing the design, especially if the primary goal of that site is to convert visitors. A pretty design can only get you so far.
A Beginner's Guide To A/B Testing: Exceptional Web Copy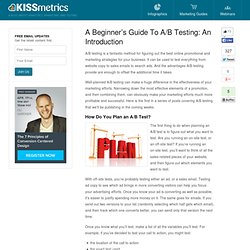 A Beginner's Guide To AB Testing: An Introduction
A/B testing is a fantastic method for figuring out the best online promotional and marketing strategies for your business.