Smartphones
Your Old Smartphone's Data Can Come Back to Haunt You
Your old cell phone data can reemerge from the past to haunt you. Whether it's because sellers are lazy or naive, cast-off phones still contain troves of information about their former users.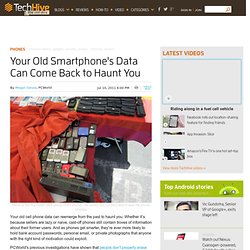 A security flaw in the iPhone allows strangers to bypass the handset's lock screen with a few button presses. In the video below, a Brazilian iPhone customer demonstrates the quick method to circumvent an iPhone's passcode-protected lock screen: tap the "Emergency Call" button, then enter three pound signs, hit the green Call button and immediately press the Lock button. That simple procedure gives a snoop full access to the Phone app on the iPhone, which contains the address book, voicemail and call history.
Secret Button Sequence Bypasses iPhone Security | Threat Level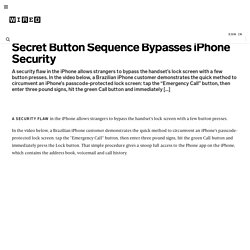 Your favorite mobile apps could be collecting and transmitting your personal information, including your name, contacts, location and even your phone's unique ID number, to ad networks and other third parties. And worst of all, there's little you can do about it. This mobile privacy bombshell was revealed by an in-depth investigation from the Wall Street Journal, which tested 101 popular mobile apps on the iPhone and Android to determine what sort of data they were transmitting.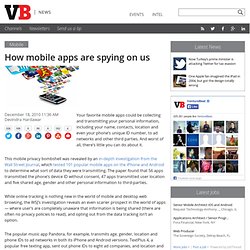 Betrayal of the app: How mobile apps are spying on us