Privacy
Guide d'autodéfense numérique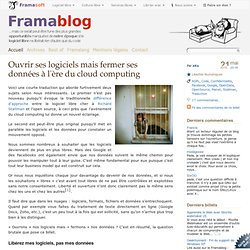 Voici une courte traduction qui aborde furtivement deux sujets selon nous intéressants.
Ouvrir ses logiciels mais fermer ses données à l'ère du cloud computing
Warning: long comment follows. TLRD:my technique for a better security Q/A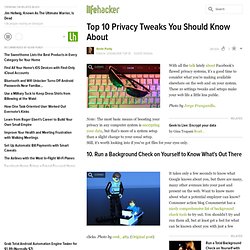 HeinOnline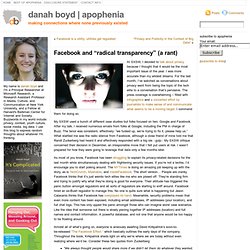 At SXSW, I decided to talk about privacy because I thought that it would be the most important issue of the year. I was more accurate than my wildest dreams. For the last month, I've watched as conversations about privacy went from being the topic of the tech elite to a conversation that's pervasive.
Par Hubert Guillaud le 17/09/08 | 9 commentaires | 9,297 lectures | Impression Le magazine Scientific American consacre son numéro de septembre à la vie privée et aux défis qu'elle adresse aux spécialistes de la sécurité.
La vie privée et la technologie | InternetActu.net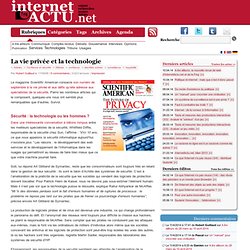 This is the end, my friend [Privacy and Social Media]
A new first for Ustream.tv and possibly the net, a birth was streamed live to the world today from West Pennsylvania. At the time of writing I can't find a recording of the birth, with only a video of the child post delivery available, but from all accounts the whole thing was shown. This is the end.