Poultry
Are you thinking about keeping a small flock of backyard hens? Did you recently get a coop and a few chicks and then realized that there's more to it than you thought? Read here for an overview of how to have a healthy and happy flock of hens in your backyard.
Chicken Keeping - Links & Resources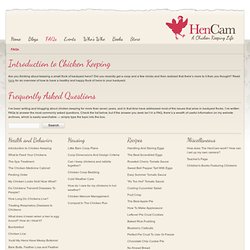 Extension > Food > Small Farms > Livestock > Rearing chicks and pullets for the small laying flock Melvin L. Hamre, former Extension Animal Scientist Department of Animal Science Copyright © 2013 Regents of the University of Minnesota. All rights reserved.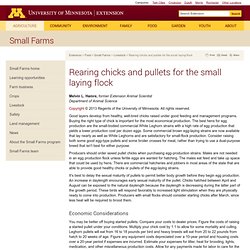 Rearing Chicks and Pullets for the Small Laying Flock