Poultry
Resource Room - Diagram of a Poultry Digestive Tract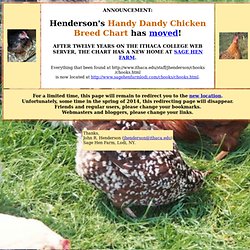 Developed by Brother Wilfred Chatalain of the Oka Agricultural Institute in Quebec over the course of of a decade beginning in 1908. The goal of his carefully documented breedings was an "ideal fowl" for Canada, good for both meat & eggs and, with small comb and wattles that would be able to stand the extreme cold. Brother Wilfred, who earned a doctorate in agronomy, was also responsible for developing the two flock method for breeding. Among the breeds used in the crosses were Cornish, Leghorn, Rhode Island, Wyandotte, and Plymouth Rock. Brother Wilfred's preferred plumage was white, and he was not responsible for developing the other varieties. In 1979, mistakenly, the Chantecler was declared extinct.
Are you thinking about keeping a small flock of backyard hens? Did you recently get a coop and a few chicks and then realized that there's more to it than you thought? Read here for an overview of how to have a healthy and happy flock of hens in your backyard.
Chicken Keeping - Links & Resources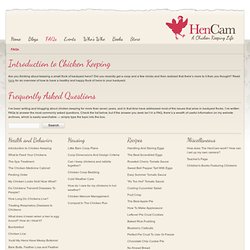 WW-01191 Reviewed 2008 Melvin L. Hamre, former Extension Animal Scientist Department of Animal Science Copyright © 2013 Regents of the University of Minnesota. All rights reserved. Good layers develop from healthy, well-bred chicks raised under good feeding and management programs.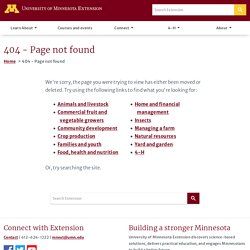 Rearing Chicks and Pullets for the Small Laying Flock