Politics and Tech
Get flash to fully experience Pearltrees
Should the U.S. government tell private companies how to defend themselves from cyberattacks?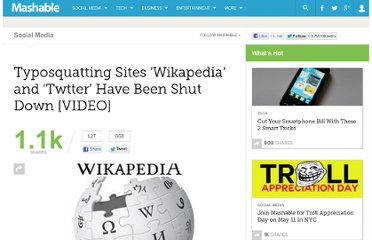 Two fake websites posing as Wikipedia and Twitter have been kicked off the Internet and fined £100,000 ($156,000) each.
China already has almost twice the number of Internet users as in the United States, and Dr.
China, unlike America, is moving toward Internet Protocol v. 6 (we're on 4). by pattychanman Jan 22
Thanks to the Stop Online Piracy Act (SOPA), lots of tech junkies have become politics junkies, too.
The federal government, and thus US taxpayers, provide more money for scientific research than any other single entity.