Podcasts
Best Free Podcasts
free buddhist audio : free mp3s and texts on buddhism and meditation
The Naked Scientists Online, Science Podcast and Science Radio Show
AMBER by 311 - sleepy playlist
Slice of SciFi
s Buddhist eBook Library: General Buddhism, Meditation, Theravada and Mahayana Texts, History and Art.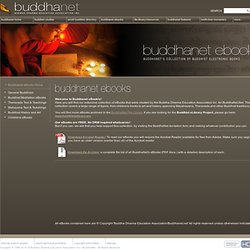 Welcome to Buddhanet eBook!s! Here you will find our extensive collection of eBooks that were created by the Buddha Dharma Education Association Inc. for BuddhaNet.Net. The collection covers a large range of topics, from childrens books to art and history, spanning Mayahayana, Theravada and other Buddhist traditions. You will find more eBooks archived in the BuddhaNet File Library. If you are looking for the Buddhist eLibrary Project, please go here: www.buddhistelibrary.org
Audio Archive « Daily Buddhism
Podcast: Buddhist Geeks - Seriously Buddhist, Seriously Geeky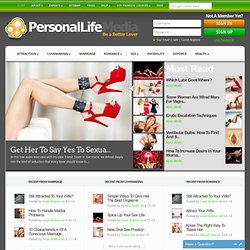 The Secret Of Women Who Enjoy Blow Jobs "You are a nasty, orally fixated lust monster." I texted that to my boyfriend and he said, "Guilty as charged!"
Zencast.org
Bad Buddhist Radio: Episode 1 Introduction to Bad Buddhism. The Bad Buddha talks a little about the life and times of the Buddha and expounds on what makes for "Bad" Buddhism. First Podcast and Copyright (C): June 1, 2006.
Bad Buddhist Radio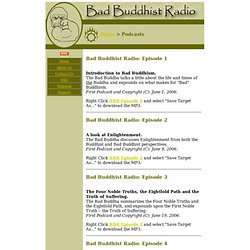 all talks
ChannelFlip
Episode 1 - Introduction at Linux Reality
Zen Guide: The Comprehensive Guide to Zen & Buddhism - Principles, Discussion, Practice, Community and Resources including RSS feeds. - ZENGUIDE.COM
GeekBrief.TV | Video Podcast
Lunch at Jersey Mike's Today, Cali dragged me to Jersey Mike's for a delicious sub. She was excited about Jersey Mike's new iOS app that lets you do all kinds of stuff like look up locations, order and pay for your food, check your loyalty points, and more. Putting a VMatter Knife to the Test!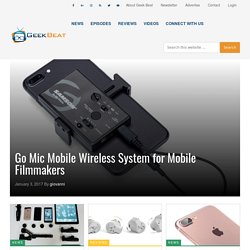 Radio 3 - Beethoven Experience - downloads
Pandora Internet Radio - Find New Music, Listen to Free Web Radio
Dear Pandora Visitor, We are deeply, deeply sorry to say that due to licensing constraints, we can no longer allow access to Pandora for listeners located outside of the U.S., Australia and New Zealand. We will continue to work diligently to realize the vision of a truly global Pandora, but for the time being we are required to restrict its use. We are very sad to have to do this, but there is no other alternative. We believe that you are in Canada (your IP address appears to be 198.27.81.81). If you believe we have made a mistake, we apologize and ask that you please email us.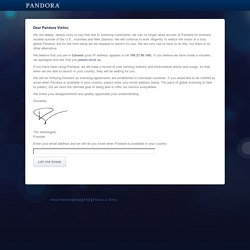 Radio Station Guide
Windows Media