Destinations plongees
Atlantide - Voyages, Portugal : Nager avec les dauphins, Açores
ultramarina
DUNE red sea centre de plongee sous marine en Mer rouge Safaga Egypte
Scuba Diving Vacation - Dive Tahiti Blue
Scuba Diving Vacation - Dive Tahiti Blue
GREEMENTS ET VOILIERS MODERNES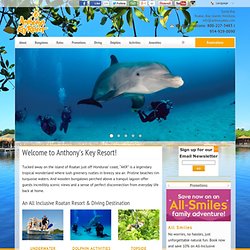 All Inclusive Roatan Resort & Roatan Diving | Anthony's Key Resort
Discover what avid divers, adventure travelers, nature lovers and active families already know – Anthony's Key Resort, the resort designed by nature!
Destinations famille - plongée enfant - Les plus beaux voyages de plongée - Ultramarina
Séjour au Wakatobi Dive Resort. Réputé pour ses km de récifs préservés, très appréciés des biologistes et photographes, Wakatobi, est un must de la plongée.L'île est superbe, les sites tous très proches et l'hôtel est un véritable havre de paix.Depuis peu, Wakatobi se tourne vers les familles en proposant un vrai programme enfants. De 0 à 4 ans, ils seront pris en charge par une véritable nounou qui aura au préalable (avant votre départ) pris des informations sur ses habitudes etc..à partir de 3 ans les enfants pourront aller au kid's club accompagné de leur nounou. De à 5 à 12 ans, vos enfants auront un programme très chargé : kayak, snorkeling, jeux de bulles, chasse au trésor, découverte du monde sous-marin etc..Et vous pourrez profiter sans inquiétude de ce paradis de la plongée.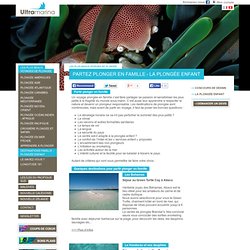 TahitiResa : tahiti reservations - reservation center - borabora - tahiti - moorea - polynesia - tahiti honeymoon - tahiti hotels - tahiti guest houses - tahiti lodgings - bora bora honeymoon - bora bora hotels - bora bora guest house - bora bora lodging
If laid back 'bare foot' seclusion is what you are after then this is it.A total antidote to the high rise bling of Dubai. We went with our 3 kids, aged between 4 and 9, in December before peak Christmas week.It is over 2 hr drive from Dubai, ending in a hair raising ascent and descent over the rocky mountain range that makes the bay so secluded and cut off from the outside world. The tranquility of the lapping waves was sometimes interrupted by guests descending via microlight from a mountain ledge, but it was more of a novelty than a nuisance.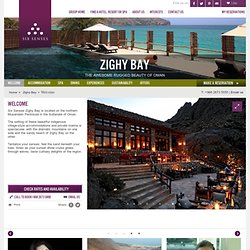 Oman Resort Villa and Holiday Accommodation - Six Senses Zighy Bay
Luxury Hotels and Resorts | Official Site Shangri-La Hotels and Resorts
Six Senses Zighy Bay (Zighy Bay, Oman) - Avis Complexe hôtelier tout compris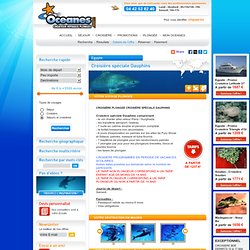 Centre de plongée Dune : Le centre de plongée francophone DUNE, affilié FFESSM/CMAS et PADI vous propose de partir à la découverte du Dolphin Reef de Sataya. Ce site très calme par tout temps est réputé pour servir de nurserie à plusieurs familles de dauphins. Vous aurez donc le privilège de nager avec eux dans leur milieu naturel.
Croisière plongee spéciale Dauphins , Egypte