Etiquettes
Vintage mailing labels. DIY Downloads. Shipping To : Pottery Barn Pottery Barn Kids PBteen Williams-Sonoma Williams-Sonoma Home.
Printable Templates. Livres. Let's have a 'my blog readers appreciation day' and celebrate it with a set of 'free for you' bookplates!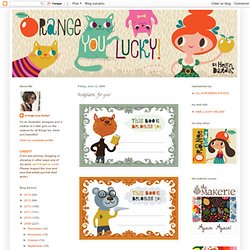 Why not? :) Carte fleur. Sachets de graines. Fun With Stickers. Here's an assortment of child-friendly stickers and labels to download and print (for free!).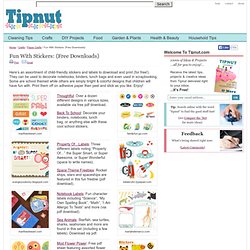 They can be used to decorate notebooks, binders, lunch bags and even used in scrapbooking. Some are school themed while others are simply bright & colorful designs that children will have fun with. Print them off on adhesive paper then peel and stick as you like. Enjoy! 21 Free To Do Lists. Allsorts.typepad.com Fun & Flowery: Loaded with color and cute flowers, 3 per page.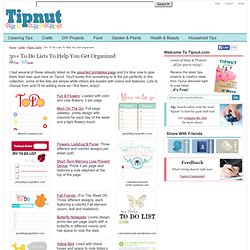 Mom On The Go: Full page (weekly), pretty design with columns for each day of the week and a light flowery touch. partyblog.mygrafico.com. Papeterie à imprimer, signets, pense-bête, listes de courses, fiches recettes. Signets et marque-page Marquez la page de votre livre, pour reprendre votre lecture là où vous l'aviez arrêtée...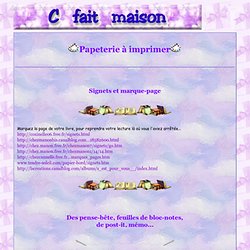 Des pense-bête, feuilles de bloc-notes, de post-it, mémo... Notez, pour ne rien oublier... Très pratiques, ces listes de courses à imprimer (noir et blanc) :
Cahiers de vacances
Rubans - papier. Organisation. Alimentation.
---