Plataformas
With a strong presence in the 3rd world, Chamilo members go on the field and use their skills to help the people in need. Chamilo association leaders are supporting the integration with One Laptop Per Child laptops, trying to understand the challenges of blind children, and other socially responsible projects. In just 20 months, Chamilo has been adopted by more than 700,000 learners, teachers and businesses around the world.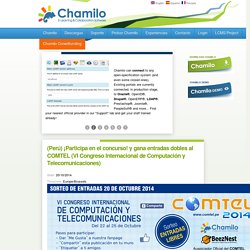 Chamilo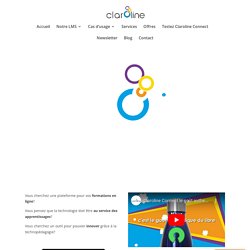 Intuitive, Claroline permet une utilisation aisée des espaces de formation et de collaboration. Son exploitation ne nécessite aucune compétence technique particulière. Claroline permet une personnalisation des profils, une modularité et une ouverture à l'environnement et aux évolutions du web ainsi qu'une liberté de configuration. Stable, Claroline vous permet de vous concentrer sur votre objectif de formation ou d'apprentissage. ~ L'usage de LMS en Fédération Wallonie Bruxelles"Mon mémoire en sciences de l'éducation (UCL) « L'usage des plates-formes e-learning dans les Hautes Ecoles en Fédération Wallonie Bruxelles » s'attache à vérifier l'existence de liens entre les usages des plates-formes e-learning par les enseignants et leur discipline, leur style d'enseignement et d'apprentissage. [...]" ~ Utilisation du LMS Claroline"...
Pasar al contenido principal Presentamos el nuevo CourseSites Cree hasta cinco sitios web para cursos de forma gratuita. Involucre a alumnos en el aprendizaje social. Integre multimedia en el contenido de la clase. Evalúe el rendimiento y gestione las calificaciones. Compartir recursos educativos abiertos.
Coursesites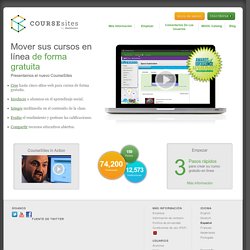 Learnopia
Moodle - open-source e-learning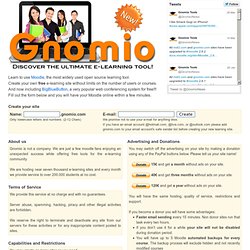 Gnomio is not a company. We are just a few moodle fans enjoying an unexpected success offering free tools for the e-learning community. We are hosting near seven thousand e-learning sites and every month we provide service to over 200.000 students at no cost. We provide this service at no charge and with no guarantees. Server abuse, spamming, hacking, piracy and other illegal activities are forbidden. We reserve the right to terminate and deactivate any site from our servers for these activities or for any inappropriate content posted to sites.
P2PU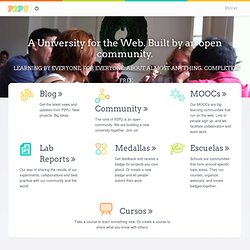 June Ahn Research Partner June is a human computer interaction researcher at University of Maryland.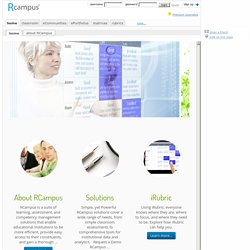 "I have only been using RCampus for a few weeks, but have found it to be AMAZING. The ease of set up, the calendar, the ease of copying assignments to different classes. I have found nothing that needs to be improved at this time." "RCampus/Classcentral is amazing! I just love how easy it is to use. The customer support is awesome too!