SoundMaps
Soundtrips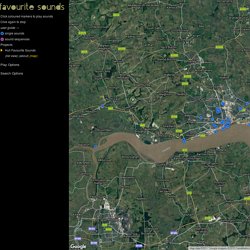 Favourite Sounds
Favourite Sounds: Birmingham The Favourite Sounds project is about the everyday sounds of our lives. Mostly we pay them little attention, but they are always present constantly informing us about our environment and the events happening around us. Occasionally they affect us more deeply and take on personal meanings.
soundıngDE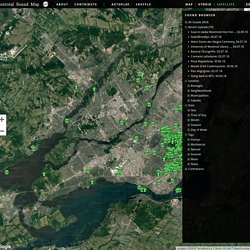 Montreal Sound Map
About the Montréal Sound Map Sound maps are in many ways the most effective auditory archive of an environment, touching on aspects political, artistic, cultural, historical, and technological. The Montréal Sound Map is a web-based soundscape project that allows users to upload field recordings to a Google Map of Montréal. The soundscape is constantly changing, and this project acts as a sonic time capsule with the goal of preserving sounds before they disappear.
Toronto Sound Map
Inukjuak Sound Map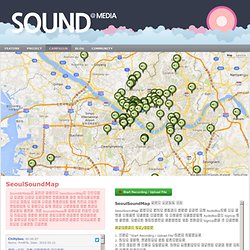 SeoulSoundMap 캠페인 참여방법 안내 SeoulSoundMap 캠페인은 모바일 환경에서 편리한 참여를 위해 AudioBoo라는 소셜 오디오 서비스를 이용하고 있습니다. 이 서비스를 이용하시려면 AudioBoo에서 SignUp 해야 합니다.
SoundMedıaSeoul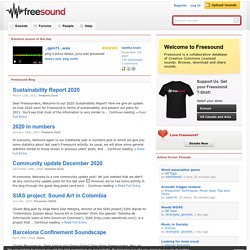 Latest News Problems processing files December 12th, 2013frederic.font Hello everyone, last two days we've been experiencing some problems that caused uploaded sounds to fail processing. The problems are now fixed and we are reprocessing all these files. This means that our beloved and always hard working moderators have … Continue reading →
Sound Tourısm
This a travel guide to our Sound World – listing places where what you hear is an important part of the experience. I'm very interested in suggestions for possible places with interesting sounds and other acoustic phenomena. Find places either via the soundmap, this list of all sites, via a search or click on the Tag Cloud. Sonic Wonders is authored by Trevor Cox, Professor of Acoustic Engineering at the University of Salford.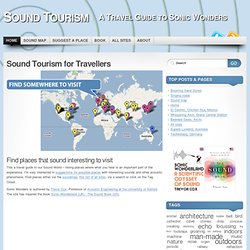 aporee
Lıstenıng to the Deep