Placemaking
Community Groups & Crowdsourcing
Dream City
The rent is still too damn high! Bill de Blasio has promised to make New York a more equitable city.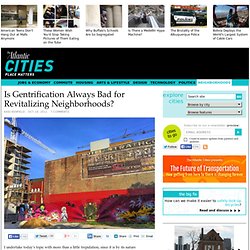 Is Gentrification Always Bad for Revitalizing Neighborhoods? - Neighborhoods
I undertake today's topic with more than a little trepidation, since it is by its nature emotionally and, not infrequently, racially charged.
Detroit and New Orleans: Twin cities from different mothers
Frank Arvan | Tuesday, June 14, 2011 Creating close togther in New Orleans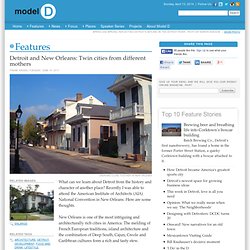 Vancouver is Hollywood's urban body double. It is famously the stand-in for New York, LA, Seattle and Chicago, employed when those cities just get too tough, too traffic-clogged, too murderous or too bureaucratic to film in.
House & Home - Liveable v lovable
The Integration Initiative
Detroit's Renewal from a Funder's Perspective
Detroit