Piano
Great Piano sites. progressivenewsposts Jul 21
Virtual Piano Keyboard, Virtual Music Keyboard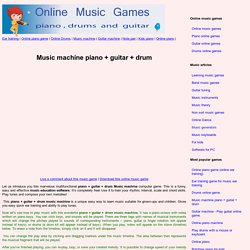 Ear training | Online piano game | Online Drums | Music machine | Guitar machine | Note pair | Kids piano | Online piano | Live a comment about this music game | Download this online music game Let us introduce you this marvelous multifunctional computer game. This is a funny, easy and effective .
Music machine piano + guitar + drum. Music typing keyboard Free flash music game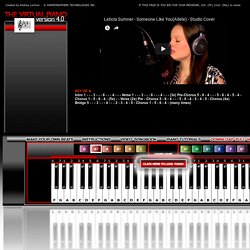 The Virtual Piano is an online piano, so you can play piano online and learn piano online - and a perfect tool for songwriters or singers - or anyone who wants to accompany a singer. It allows you to immediately play chord progressions on it, while simultaneously showing you how to play the same chords on the piano. It's a visual way of learning how to play the piano, so you can learn the piano without using the traditional, tedious method of learning to read notes on a staff - Not that there's anything wrong with that - it just takes way too long before you are actually playing something you like. If you want the easiest, fastest way to learn keyboard, so you can play any song on the piano keyboard now -and learn music - the Virtual piano will help you achieve that goal. Learn Piano by ear. The easy way to learn piano.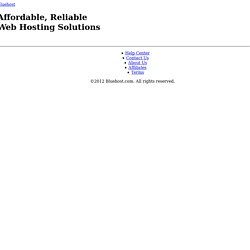 Download hundreds of free classical PDFs from your favorite composers. Over 20,000 pages of high-quality piano sheet music - click your favorite composer's link below to begin browsing or Sign Up to begin downloading. Account Troubles? How to Download Your Music Watch this video on logging in and downloading files on Piano Public Domain Rachmaninoff, Sergei