Collection 02
Unusual X-Ray Photography by Nick Veasey. While our society is taught to concern itself with the alluring surface of things, Nick Veasey uses industrial x-ray machines to peel back those upper layers, often revealing a far more beautiful, and complex, underside.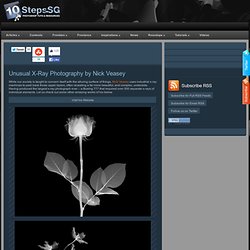 Having produced the largest x-ray photograph ever – a Boeing 777 that required over 500 separate x-rays of individual elements. Let us check out some other amazing works of his below. Visit his Website. PSD Box | Original Photoshop tutorials and resources. Iamphotoshop.com. Combining Black & White and colors Abstract Photoshop Tutorial. In this tutorial I will show you how to create an abstract artwork in Photoshop by combining black and white and colors.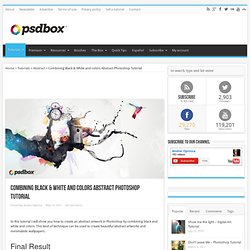 This kind of technique can be used to create beautiful abstract artworks and minimalistic wallpapers. Final Result Stock images used Download video and source files This tutorial will not be as detailed as my previous ones, I will explain the basic and most important steps. DekeOnline. 10Steps.SG - Best Photoshop Tutorials for Beginners.
Texture & Patterns. The Most Wanted Design Tutorials in Photoshop | Web Resources, Design... CGTutorials.com - The Pillar of Computer Graphics. Photoshop Tutorials - Beginner to Advanced Photoshop Tutorials.
---