Photos présentation
Dans le cadre du développement des ressources et des usages numériques à l'école, l'application mobile Édugéo du Portail de l'éducation est à présent disponible gratuitement sur les tablettes tactiles Android. Conçue par l'Institut national de l'information géographique et forestière (IGN) avec le soutien du ministère de l'éducation nationale,l'application Édugéo est une source exceptionnelle d'informations géographiques issues du Géoportail. Via Laurent Blanquer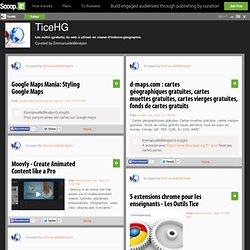 TiceHG
Loupe for Chromebook Education
Loupe is excited to be the only photo collage app recommended by the Google Chromebooks for Education App Pack. The Google App Pack contains popular educational apps found in the Chrome Web Store. Each pack includes a variety of educational tools made directly available through the Chromebook Management Console. With the Chromebook Management Console, teachers are able to publish apps directly to each student's Chromebook in their network.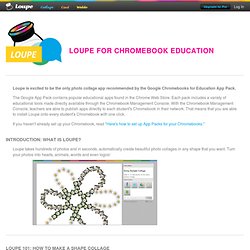 Ever since MS PowerPoint revolutionized corporate and marketing communication in the early part of the millennium, presenting ideas through attractive slideshows has become a mandatory component of any successful and engaging presentation. The effectiveness of any presentation relies heavily on the styling, structure and attractiveness of the slides that are being used to address the audience. This is why, over the years, marketers and communicators have focused heavily on bringing innovation and creativity in their presentations. The internet age has added a completely unique dimension to this concept. There are many presentation designing tools now that can be accessed online for free. These tools have much greater flexibility, than the previously available desktop solutions, and give the users access to unlimited styling and designing options by integrating various online forums.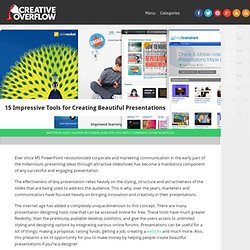 En ce qui concerne le fichier de départ, optez pour le format carré (48 pixels sur 48) et une définition maximale de 256 pixels sur 256. Vous mettrez alors toutes les chances de votre côté pour obtenir un résultat final satisfaisant. Convertir au format .ico en ligne Vous vous en doutez, les acteurs capables de transformer votre fichier sont nombreux mais on se gardera de les choisir au hasard. FavIcon Generator et Converticon étant recommandés par Mashable, on arrêtera nos choix ici, d'autant plus qu'ils font tous à peu près la même chose.
Transformer une image en icône sous Windows ou en ligne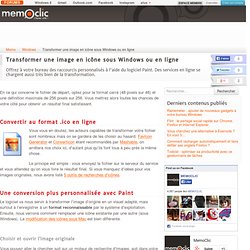 Picozu is an online drawing and photo retouching application based on HTML5 and CSS3. The application provides you with an easy yet complex way to edit your photos, draw using various brushes, filters, layers and explore a number of editing tools such as color fill, magic eraser or freehand selection.Picozu helps you to create charts, collages, demotivators or memes, even generate fractals in just a few easy steps. You can use Picozu with your favorite social media website and edit your profile and album photos. Picozu is the perfect application for everyone that wants to enhance their photos or draw from scratch, as it offers you all the editing options that you need, making the editing process easy and fun. And FREE!Preview Video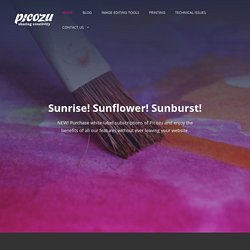 Plate-forme d'apprentissage en ligne
http://www.smilebox.com/fr/
We suggest... Life Balance Spring 2014 SPRING 2014 lIfebalaNcemaG.com 1 SPRING2014 Your Community Health + Wellness Magazine the PowerofmindE D I T I O N Beauty is a State of Mind What's your word... Adobe PDF document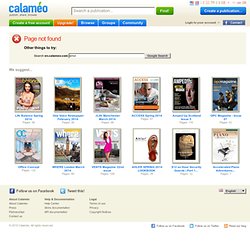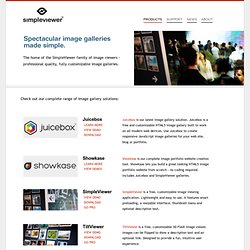 Check out our complete range of image gallery solutions: Juicebox is our latest image gallery solution. Juicebox is a free and customizable HTML5 image gallery built to work on all modern web devices.
If you already have images on Flickr, the easiest way to create a gallery is to load your images and text from Flickr. Set your Flickr user id and optional tag names in the HTML document that contains TiltViewer. View an example Flickr gallery here.
TiltViewer Flickr Gallery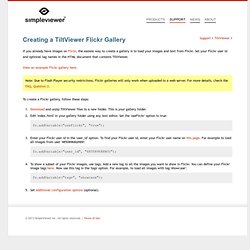 agitez vos souvenirs