Photo tools
Get flash to fully experience Pearltrees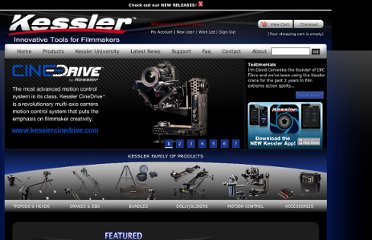 Testimonials I'm David Cervenka the founder of DPC Films and we've been using the Kessler crane for the past 2 years to film extreme action sports... Read More Come visit us at NAB in Booth C8808 in the Central Hall
Exchangeable image file format ( Exif ) is a standard that specifies the formats for images , sound , and ancillary tags used by digital cameras (including smartphones ), scanners and other systems handling image and sound files recorded by digital cameras. The specification uses the following existing file formats with the addition of specific metadata tags: JPEG DCT (where DCT refers to the 1974 publication by N. Ahmed , T. Natarajan and K. R.
The IPTC-PLUS Photo Metadata Toolkit for Adobe CS includes: For the IPTC Core and IPTC Extension file-info panels built into CS5: a comprehensive User Guide for both schemas A plug-in IPTC-PLUS Metadata Panel for Bridge CS3/CS4 for the IPTC Core, IPTC Extension and the PLUS metadata - with a comprehensive User Guide for all fields Example images The panels built-into CS5 and the plug-in panels for Bridge CS3/CS4 include the granular metadata fields of the IPTC Photo Metadata and also a set of fields for the communication of image rights metadata, based on industry standard developed by the PLUS Coalition.
Terms and conditions The Face Transformer is a fun toy only, and is not guaranteed fit for any purpose, implied or otherwise. The Perception Laboratory and the University of St Andrews accepts no responsibility for loss or damage incured while using this software.
AutoStitch works from unordered collections of images, automatically finding matches between images using the SIFT algorithm. It then robustly aligns all images and uses advanced blending algorithms to form seamless panoramas (see below). For more details, see our research papers . 25 of 57 images aligned
Update: Check out my latest Camera Axe project for a much more robust device that handles this or my store where I sell the Camera Axe. For those just wanting to see the pretty pictures, click here . This article focuses on making the sensors used to trigger a camera's flash using a microphone or a cheap laser pointer. Since I've already described how to do the actual firing of a camera's flash here I won't focus on that part of this project today. There are a lot of places on the web that describe how to trigger a flash with an electrical circuit, but I feel that using a microcontroller like Arduino offers big benefits.
Photos are everywhere on the web. From sharing with friends, to editing, printing, buying, selling, searching, remixing and free hosting, we've lined up a plethora of resources for photo fiends. Online Photo Editors