Inspiring and breath-taking
35 Jaw-Dropping Examples of High Speed Photography | Digital Photography Shots. High speed photography is a technique used by photographers all around the world.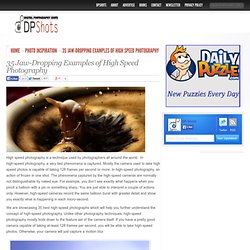 In high-speed photography, a very fast phenomena is captured. Mostly the camera used to take high speed photos is capable of taking 128 frames per second or more. In high-speed photography, an action of frozen in one shot. Highspeed Photography: Drops. 70 Photographs That Will Take Your Breath Away | Digital Photography Shots. We here at DPShots believe that the easiest way to learn photography is to learn it by example.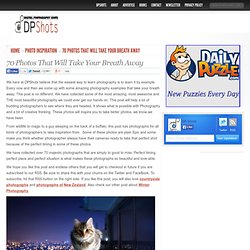 Every now and then we come up with some amazing photography examples that take your breath away. This post is no different. We have collected some of the most amazing, most awesome and THE most beautiful photography we could ever get our hands on. This post will help a lot of budding photographers to see where they are headed.
It shows what is possible with Photography and a bit of creative thinking. Smashing Picture.
---