Photography
15 минут после РАССВЕТА - Раздел пейзаж - Фотография на фотосайте...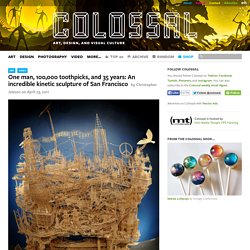 One man, 100,000 toothpicks, and 35 years: An incredible kinetic sculpture...
Thirty five years ago I had yet to be born, but artist Scott Weaver had already begun work on this insanely complex kinetic sculpture, Rolling through the Bay, that he continues to modify and expand even today. The elaborate sculpture is comprised of multiple "tours" that move pingpong balls through neighborhoods, historical locations, and iconic symbols of San Francisco, all recreated with a little glue, some toothpicks, and an incredible amount of ingenuity. He admits in the video that there are several toothpick sculptures even larger than his, but none has the unique kinetic components he's constructed. Via his website Weaver estimates he's spent over 3,000 hours on the project, and the toothpicks have been sourced from around the world: I have used different brands of toothpicks depending on what I am building. I also have many friends and family members that collect toothpicks in their travels for me.
Tamron SP 180mm f/3.5 Di Macro LD-IF Review by Bob Atkins, January 2014 Check out Bob Atkins' positive review of the new Tamron SP 180mm Di Macro Lens! Read More Fujifilm FinePix XP200 Review by Dan Bailey, January 2014
Photography community, including forums, reviews, and galleries from Photo.net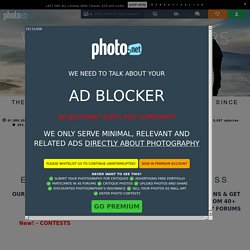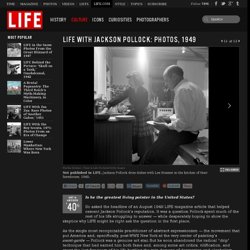 Jackson Pollock and Lee Krasner: Rare Photos, 1949
Is he the greatest living painter in the United States? So asked the headline of an August 1949 LIFE magazine article that helped cement Jackson Pollock's reputation. It was a question Pollock spent much of the rest of his life struggling to answer — while desperately hoping to show the skeptics why LIFE might be right to even ask the question in the first place. As the single most recognizable practitioner of abstract expressionism — the movement that put America and, specifically, post-WWII New York at the very center of painting's avant-garde — Pollock was a genuine art star. But he soon abandoned the radical "drip" technique that had earned him both fame and, among some art critics, vilification and spent the last few years of his life battling the twin demons of depression and alcoholism.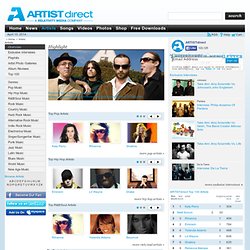 ARTISTdirect April 10, 2014 : Help Cart > Home> Artists Artists
The Top 100 Artists on ARTISTdirect - Pop, Rock & Hip Hop Music Styles - Free Music Download, Music Video, MP3 music and Music CD
Pano4.jpg from woostercollective.com
Photography OpenCourseWare
Photography OpenCourseWare
Timelapse - The City Limits
Home Unique Time lapse Videos and Stock Footage Latest Work
Dominic Boudreault - home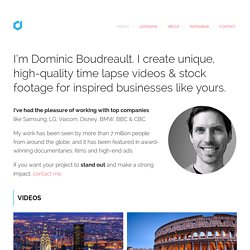 awesome
hang-en-cave-vietnam_32754_990x742.jpg from nationalgeographic.com
Animal Magic
4365489343_012a666186_b.jpg from flickr.com
339.jpg from earthshots.org
Most Amazing Time Lapse Video of Milky Way Ever Made. Seriously. | ShutterSalt
aurora_kuenzli.jpg from nasa.gov
When it comes to inspiration then there is no limitation on resources. Photography is one of the key sources of inspiration for some of my past work. Here we talking about photography of various forms like aerial, wildlife, underwater, portrait, nature, travel etc. which I find usually amaze me more than anything.
Mix Collection of 99 Stunning Photographs to Refresh Your Mind | Inspiration...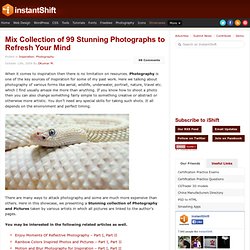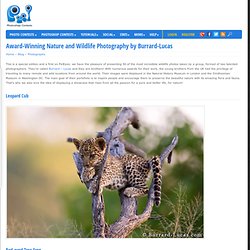 Award-Winning Nature and Wildlife Photography by Burrard-Lucas
This is a special edition and a first on PxlEyes: we have the pleasure of presenting 50 of the most incredible wildlife photos taken by a group, formed of two talented photographers. They're called Burrard – Lucas and they are brothers! With numerous awards for their work, the young brothers from the UK had the privilege of traveling to many remote and wild locations from around the world. Their images were displayed in the Natural History Museum in London and the Smithsonian Museum in Washington DC.
Birds With Arms
Seychelles1.jpg from beautifulplacestovisit.com
WILLIAM EGGLESTON
Robert Mapplethorpe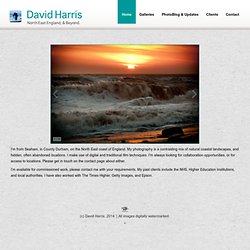 I'm from Seaham, in County Durham, on the North East coast of England. My photography is a contrasting mix of natural coastal landscapes, and hidden, often abandoned locations. I make use of digital and traditional film techniques. I'm always looking for collaboration opportunities, or for access to locations. Please get in touch on the contact page about either. I'm available for commissioned work, please contact me with your requirements.
Home - David Harris
Asian Capture - Find the Best UK Asian Wedding Photographers
Travel and Photo Gallery
Stock Footage and Video | Shutterstock Footage
Travel and Photo Galley
My Shot Gallery of Bengkulu
vigorotaku
Nikon 58mm 1.4g Bottom line: Impressive lens. It is a Nikon prime lens like the 24, 35, or 85 and as a prime it does not focus as fast or as "accurately" at 1.4 as one of the Nikon 2.8 zooms do at f 8. See my previous article on the prime focusing speed. Advice(please read below): For portraits, using eyes as the focus point, using the center AF point, I shoot it at AF Fine tune +20, saving RAW+JPG , with the JPG set at maximum sharpness on the D4 and have the center button on the multi-selector set to zoom medium on press during image review so that I can check the focus on the shot. As usual, when a new piece of hardware comes out, there are many different initial opinions written on the spur of the moment with little actual use of the new item.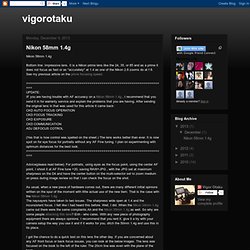 NYC Metro" by Jöran Maaswinkel
Ken Rathke – Trey and Thomas Hawk have many things in common - each has over 300,000 followers on Google Plus. Whether their profile or views in this conversation makes them your hero or leader is 100% your call. Both Rush Limbaugh and The Jersey Shore have large audiences, and popularity is not always the only indicator. What are rather humorous are the inconsistencies between Ratcliff and Hawk that neither really seems to fully resolve.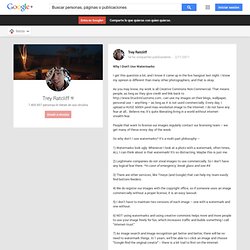 Trey Ratcliff - Google+ - Why I Don't Use Watermarks I get this question a lot, and…
colorful-flower-field_1920x1200_71912.jpg from mi9.com
Canon 1-Ups Nikon with 70 Million Lenses in the Wild
Just yesterday, Nikon announced 65 million NIKKOR lenses have been produced. Now, a single day later, Canon announces production of 70 million lenses. Also, 50 millions EOS DSLRs are out there. That's a pretty mild lens-to-camera ratio.
Tractor in Normandië | Foto van de Dag | Focus
50e8f523e8e30e0fda3bcb7baaeb668c_l.jpg from photohito.com
Stunning photos of birds filled with plastic | Yahoo! Green
sg_blackpool_b.jpg from chromasia.com
The Photojojo Store! - the Most Awesome Photo Gifts and Gear for Photographers
Nifty MiniDrive Hold a microSD card flush to your MacBook's insides for fast, easy, nearly invisible extra storage More → The Polaroid Z2300 A digital camera that makes peel-apart sticky instant prints at the push of a button. More →
The Brightness of the Sun
55 incredible examples of photo manipulation
photography tips
surreal-beach.jpg from codejoust.com