Photography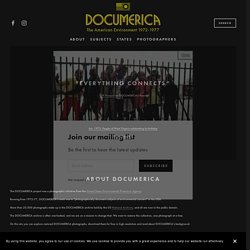 Our book "Retronaut - The Photographic Time Machine" (National Geographic): Available to pre-order now Chris Book Add to favourites Latest capsules June 9th 1959: Previously unseen pictures of Carole King Chris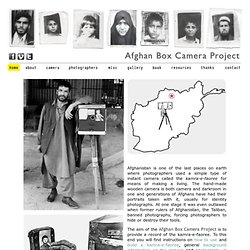 Afghan Box Camera Project
Afghanistan is one of the last places on earth where photographers used a simple type of instant camera called the kamra-e-faoree for means of making a living. The hand-made wooden camera is both camera and darkroom in one and generations of Afghans have had their portraits taken with it, usually for identity photographs. At one stage it was even outlawed when former rulers of Afghanistan, the Taliban, banned photography, forcing photographers to hide or destroy their tools.
Photographs of work, leisure, economy, trades union, health, education, politics, social issues, protest, environmental issues, culture
prospekt | fotografi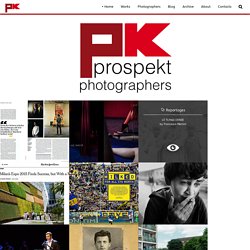 ABOUT THE PROJECT: Turkey from a Global Perspective. Photo Editor of Zaman Daily: Selahattin Sevi A photograph is the eye and the heart of a newspaper. The Zaman daily is crowning its 25-year journey with a project that is the most … Continue reading On friday May 18th Prospekt director Samuele Pellecchia and photographers Mads Greve (english-speaking only), Edoardo Pasero and Francesco Merlini will hold a session of Portfolio Lectures. The session will take place in Prospekt Agency (via Sartirana 2, Milan) starting from … Continue reading
Panos Pictures - Photo agency specialising in global social issues
the home of photojournalism
Welcome to World Picture Network (WpN), your source for assignment photographers, high quality features and stock imagery. Leading photo editors and art directors know to come to us for the best imagery available from our network of top photographers and photojournalists. We have photographers in over 70 countries with experience ranging from conflict coverage to lifestyle photography; as a result, we match the best photographer to the specific need, anywhere in the world. Browse our site to learn more about our services and our photographers, and to see interesting, colorful and unique photo features covering the spectrum of subjects. Whether topical or timeless, these features are a tribute to the passion and skill of our photographers as they capture the world's stories.
WPN - Portal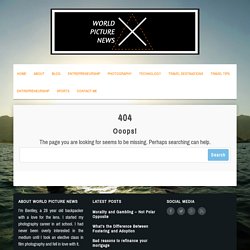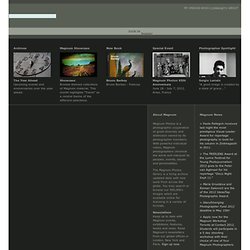 Magnum Photos is a photographic cooperative of great diversity and distinction owned by its photographer members. With powerful individual vision, Magnum photographers chronicle the world and interpret its peoples, events, issues and personalities. The Magnum Photos library is a living archive updated daily with new work from across the globe. You may search or browse our 500,000+ images which are available online for licensing in a variety of formats.