BEST PHOTOGRAPHY BLOGS
ぼちぼちいきましょう
I just recently got the collector's edition of Bravely Default. A 3DS game developed by square enix, the same company that own the Final Fantasy franchise. This game could acutally be called Final Fantasy, because that what it is. It the same kind of plot, characters and class/jobs from the famous serie.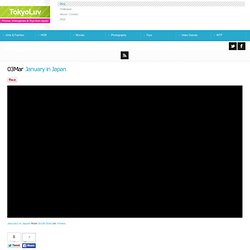 The Beaches in Toronto. This is it. Ten years worth of daily images is over. I don't know how to thank you for supporting me over the years. It's been a challenging, fun, rewarding, at times exhausting but overall incredible journey.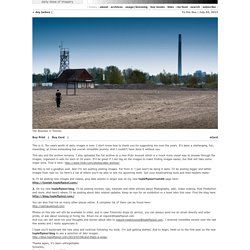 Here's the first of what I hope will be many shots taken with my new Kipon M42 Tilt and Shift adapter along with a Asahi Pentax Super Takumar 50mm f/1.4 that I picked up on eBay recently. If you're not familiar with tilt shift lenses take a look at this link. It explains the basics of camera movements and how these affect the appearance of your images. For those of you who are more familiar: this shot was taken with 8 degrees of horizontal tilt at an aperture of f/4. Having taken a closer look at it - i.e. on a decent screen rather than the back of the camera - I think I probably overdid it a touch: there's just too much blur on the right, and the outer edges of both of Rhowan's arms are a bit soft. Next time, if I'm shooting a similar shot, I think I'll try somewhere around 5 degrees instead.
stop"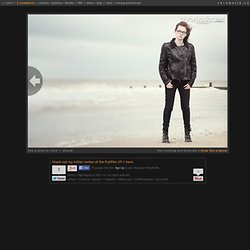 In the fall of 1990, Keizo Kitajima received a commission from Japan's Asahi Shimbun newspaper to visit the Soviet Union, the opportunity to spend a year documenting both people and places in what was then a monolithic entity. 15 republics, 11 time zones, and thousands of miles spanning the two—the task was daunting in the All the Clothes of a Woman, 1970′s By Roy Arden, This curator's text was originally published for the exhibition 'Hans-Peter Feldmann' at the Contemporary Art Gallery, Vancouver, June 9 – August 20, 2006. Hans-Peter Feldmann's oeuvre includes works in many media, from painting to sculpture, installation, photography, collage, bookworks, archives or collections of images, objects, etc, however HANS-PETER FELDMANN: "Hans-Peter Feldmann" (2006) Poppy: Trails of Afghan Heroin