Scanner Photography
If you ever want to get down to the nitty, gritty details on stuff (perhaps small ants), you probably wouldn't need a DIY scanning electron microscope but that's exactly what this guy did. Watch the video demo of his DIY scanning electron microscope after the break: And below is an example of ant being scanned on an electron microscope: via hackedgadgets, Project Page Also see Electron Microscope on Wikipedia to learn more.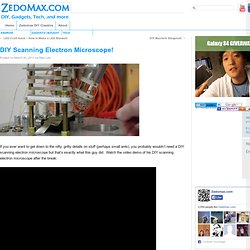 DIY Scanning Electron Microscope!
Using a Digital Camera as a Scanner - Pros and Cons and Tips for Using a Digital Camera as a Scanner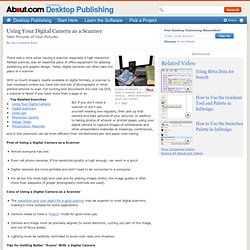 A piece of artwork, a book, a scanner, and a camera... which combination would you choose?
There comes a point in every photographer's life when he or she must move into the 21st century and buy a scanner. It may very well come just soon after a first run-in with the hair-pulling limitations of point & shoot digital cameras. If you thought choosing a digital camera was hard, though, just wait until you begin looking at scanners.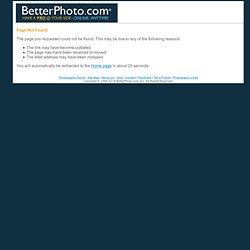 Choosing a Scanner for Your Photography Needs
Use a flatbed scanner as a camera - Photo Galaxy
Article written by Photo-Vinc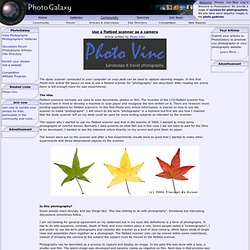 Scanner auto photo repair functions
Tutorial Scanner photography
SUPER Scanning Photography
Flatbed Scanner to Camera mod
Flatbed Scanner tech details
True 3D flatbed scanner technique