Scanner Photography
DIY Scanning Electron Microscope! If you ever want to get down to the nitty, gritty details on stuff (perhaps small ants), you probably wouldn't need a DIY scanning electron microscope but that's exactly what this guy did.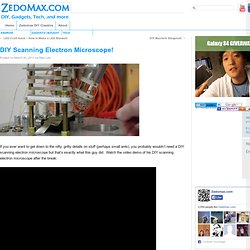 Watch the video demo of his DIY scanning electron microscope after the break: And below is an example of ant being scanned on an electron microscope: via hackedgadgets, Project Page Also see Electron Microscope on Wikipedia to learn more. Using a Digital Camera as a Scanner - Pros and Cons and Tips for Using a Digital Camera as a Scanner. A piece of artwork, a book, a scanner, and a camera... which combination would you choose?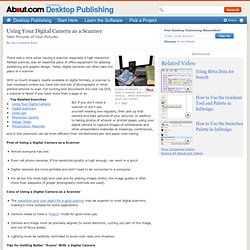 © J. Bear There was a time when having a scanner, especially a high-resolution flatbed scanner, was an essential piece of office equipment for desktop publishing and graphic design. Today, digital cameras can often take the place of a scanner. Choosing a Scanner for Your Photography Needs. Use a flatbed scanner as a camera - Photo Galaxy. Article written by Photo-Vinc The dusty scanner connected to your computer on your desk can be used to capture stunning images.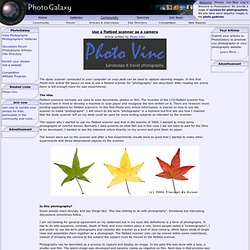 In this first Photo-Vinc article the basics on how to use a flatbed scanner for "photography" are described. After reading the article there is left enough room for own experiments. The idea.
Scanner auto photo repair functions
PanoramaScanCam. Scanner Photo examples. Tutorial Scanner photography. SUPER Scanning Photography. Book scanning. Flatbed Scanner to Camera mod. Flatbed Scanner tech details. True 3D flatbed scanner technique.
---