Photo blogs
nawal.fr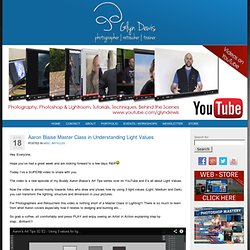 Hey Everyone, How's it going? Today I have a new Photoshop book to tell you about that's just hit the shelves called The Hidden Power of Adjustment Layers in Adobe Photoshop … Written by my friend Scott Valentine he describes the book as: Photoshop's adjustment and fill layers give you an amazing level of control and are the building blocks of innumerable techniques.
Glyn Dewis Blog » Latest News, Photo Shoots, Photography Tips, Techniques and Videos :: Based in Buckinghamshire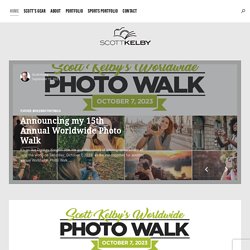 Coming off such an amazing year, it's a bit daunting to think about the New Year already unfolding. Being a very fortunate photographer with the lifetime self-assignment of affecting the world as a visual storyteller, each day brings its frustrations and rewards, propelling me onto the next. As one who really hates calendars and loathes clocks, containerizing life in twelve-month blocks at times seems stifling. Like Mark Twain said, "Twenty years from now you will be more disappointed by the things you didn't do than by the ones you did do. So throw off the bowlines, sail away from the safe harbor.
Photoblogs
Welcome to Strobist. Strobist is the world's most popular resource for photographers who want how to learn to use their flashes like a pro. Want to learn how to light? Scroll down to Strobist's huge library of (free) core educational modules, below. Or you can check out our most recent posts, here: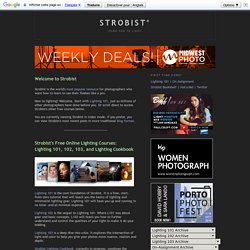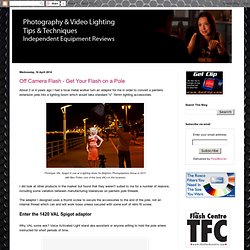 Digital Photography Tips, Techniques and Tutorials from Ian Pack
If having a set of photographs to cherish from your wedding is important to you, then this could be the most important article you ever read! With the advent of affordable, professional standard digital cameras, just about anyone can call themselves a professional photographer. It may come as a surprise to you but the law does not require a professional photographer to have any qualifications, training or experience! It is all too easy to get a website, some business cards, and an impressive looking camera and start calling yourself a wedding photographer, even if you have never been to a wedding. Wedding photography is something that most people only ever buy once, and because of this, brides seldom know the potential pitfalls or what relevant questions to ask to sort the good from the bad.