Philosophy Links and resources
Early modern natural philosophy
From Books
Cognition and Decision - Books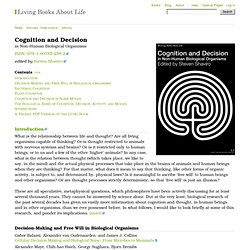 Simply Charly | Explore The Greatest Historical Figures
Preparing a course of self-study in Philosophy. - philosophy self-study
I'm preparing a course of self-study in Philosophy.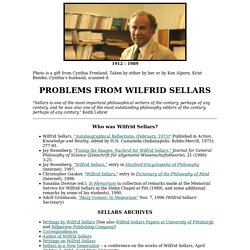 Problems from Wilfrid Sellars
Photo is a gift from Cynthia Freeland. Taken by either by her or by Ken Alpern.
Modern American culture is one based upon anxiety and want. On the one hand, we are based on scientific principles, and on the other, we are victim to superstition and paranoia.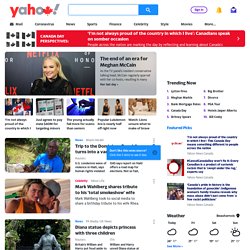 Epicureanism as a Modern Philosophy - Associated Content from Yahoo! - associatedcontent.com
SARTRE . ORG : Jean Paul Sartre, Existentialism, Philosophy, History
See our list of the top schools offering free courses online.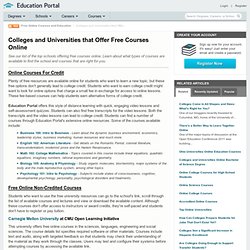 Description This course will concentrate on major figures and persistent themes in ancient and medieval philosophy.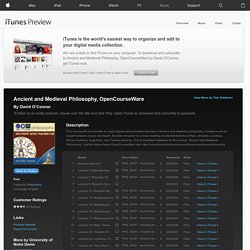 Ancient Medieval Philosophy, Open Courseware - Download free content from University of Notre Dame on iTunes
Philosophy with John Searle: Three Free Courses
You can't dabble in the world of philosophy very long without encountering John Searle .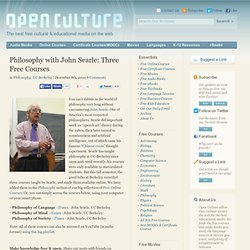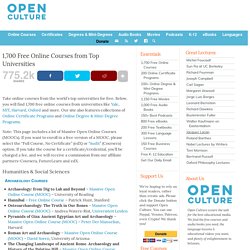 Get free online courses from the world's leading universities. This collection includes over 700 free courses in the liberal arts and sciences.
Philosophy 25A|Fall 2008|UC Berkeley - Download free content from UC Berkeley on iTunes
Skip to Main Content Future Students Learn More
Online @ Illinois Springfield - UIS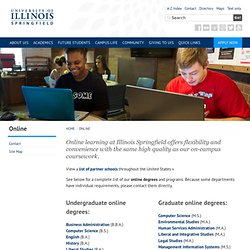 Philosophy - University of Illinois at Springfield - UIS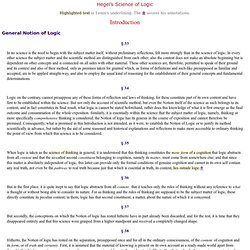 Book I of Hegel's Science of Logic - Being
In no science is the need to begin with the subject matter itself, without preliminary reflections, felt more strongly than in the science of logic.
Ethics (Spinoza)
Kant on the Web Kant Resources on Other Web Sites
Kant on the Web: Resources on Other Web Sites
The Stone's weekly briefing of notable philosophy-related issues and ideas from around the Web. A few weeks ago we linked to an article connecting Sartre's insights about "authenticity" with recent work in cognitive science. This week, in an essay at The Chronicle of Higher Ed, David P.
Philosophy, Vol. 57, No. 221 (Jul., 1982), pp. 395-401
flame0430's Channel
Introduction to Philosophy
First published Mon Oct 15, 2012
Process Philosophy
First published Mon Sep 10, 2007 It is not easy to say what metaphysics is. Ancient and Medieval philosophers might have said that metaphysics was, like chemistry or astrology, to be defined by its subject matter: metaphysics was the "science" that studied "being as such" or "the first causes of things" or "things that do not change."
Metaphysics