Startup
The Best Application Launcher for Windows. Ultimate Windows Tweaker, a TweakUI for Windows 7 & Vista. We are pleased to release our Ultimate Windows Tweaker for Windows 7 and Windows Vista.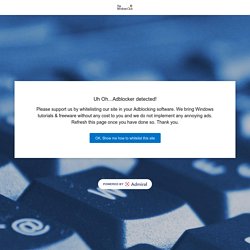 Ultimate Windows Tweaker 2.2 is a freeware TweakUI Utility for tweaking and optimizing Windows 7 & Windows Vista, 32-bit & 64-bit. This Tweaker was first released at the Microsoft South Asia MVP Meet 2008. Top 10 Ways to Speed Up Your Computer's Boot Time. Sry, but you can ignore almost all above given tips and simply follow his last tip, which is to install a Solid State Drive!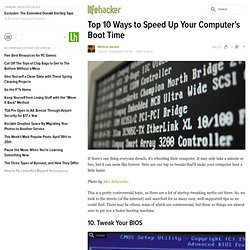 It's not important if there are 10 or 20 more files, fonts or drivers to load at Windows start. How Can I Diagnose and Fix My Slow Computer? This Is Lifehacker's Summer Series: Keep Your PC Running Cool and Quiet, Home Brew Soda, and Encrypt Your Dropbox. How to Enjoy the New Web Speed Boost from Google DNS and OpenDNS. How Do I Stop My Browser from Slowing to a Crawl? I've been using opera for the past 3 years and my experience is: No browser is as customizable as opera.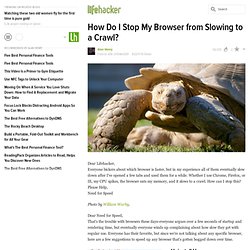 You can make it look like anything. You can make it super pixel-friendly taking only tiny address bar with bookmarks and back button or make it full of buttons and bookmarks and stuff. It was very speedy after few tweeks and very user friendly when you get use to it. So why the hell I switched ? Startup manager.
---