G Apps
The Six Best YouTube URL Tricks. Password Protect a Google Drive Spreadsheet with This Script. Ten Tricks To Make Yourself a Gmail Master. Find the Large Attachments Eating Up Your Gmail Space with a Simple Search. Nope.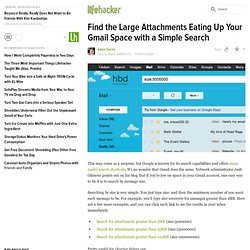 One of my long-standing Gmail complaints. Every email client requires you to delete the entire message. The attachment is PART of the original, it's not a separate entity. The digital paper-trail requires you to forward a modified copy (without the attachment) if you want a copy without the data in your inbox. Supercharge Google Reader with Styles and Extensions. Sign Into Your Google Account on Public Computers Without Typing Anything. How Can I Migrate My Google Data from One Account to Another? Google play is the only service holding me back from doing a complete transfer.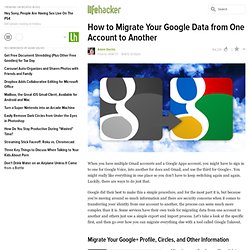 Sadly, when I researched into this, Google Play purchases cannot be transferred. If you're talking about Android apps, you can log into multiple google accounts on your device and it's absolutely no hassle to use a different account for Play than you use for Voice, Contacts, Calendars, Plus, etc. (I would imagine that music & movies would be the same.) You basically just log into the appropriate account for each service's app. Master the New Gmail with These Tips, Shortcuts, and Add-Ons. E-Mail Management and Analytics with Tout. Make Labels Stand Out, Create Filters, and Other Things You May Be Confused About with the New Gmail. It's like they think all GMail users have poor vision or aren't good at reading.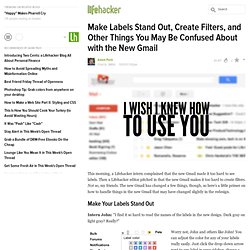 Everything's too huge! Even with the "compact" setting. I like a dense screen so I can see a lot without having to scroll.
---