G Apps
There are some videos where it's useful to skip the first 30%. Most vlogs, anything uploaded by a teenager, anything uploaded by one of YouTube's big stars (JennaMarbles, Tobuscus, iJustine, PewDiePie, SkyDoesMinecraft, etc)*... On the other hand, ideally YouTube would also skip the other 70% of the video for those guys. *Rooster Teeth and freddiew are exceptions to this.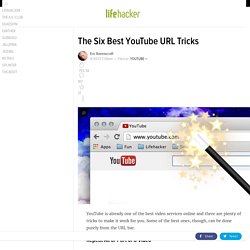 Google Drive is a great service for both creating and storing spreadsheets if you don't want to shell out the cash for Excel. However, security is a concern, particularly when it comes to someone accessing your machine. This simple script from tech blog Skipser will allow you to encrypt all your data in a document and put it behind a password. Initial setup is fairly straightforward.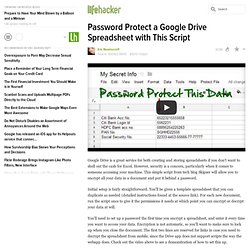 Password Protect a Google Drive Spreadsheet with This Script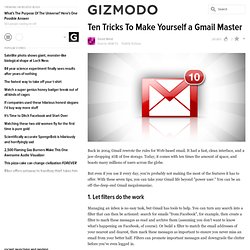 Back in 2004, Gmail rewrote the rules for Web-based email. It had a fast, clean interface, and a jaw-dropping 1GB of free storage. Today, it comes with ten times the amount of space, and boasts many millions of users across the globe.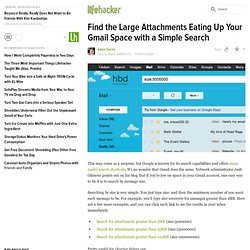 Um... 1. Install third-party program 2. Set it up to connect to gmail imap
Find the Large Attachments Eating Up Your Gmail Space with a Simple Search
Supercharge Google Reader with Styles and Extensions
Sign Into Your Google Account on Public Computers Without Typing Anything
Google play is the only service holding me back from doing a complete transfer. Sadly, when I researched into this, Google Play purchases cannot be transferred. If you're talking about Android apps, you can log into multiple google accounts on your device and it's absolutely no hassle to use a different account for Play than you use for Voice, Contacts, Calendars, Plus, etc. (I would imagine that music & movies would be the same.) You basically just log into the appropriate account for each service's app.
How Can I Migrate My Google Data from One Account to Another?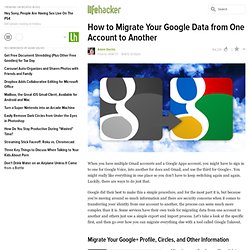 Make Labels Stand Out, Create Filters, and Other Things You May Be Confused About with the New Gmail
It's like they think all GMail users have poor vision or aren't good at reading. Everything's too huge! Even with the "compact" setting. I like a dense screen so I can see a lot without having to scroll.