G Apps
Google Drive is a great service for both creating and storing spreadsheets if you don't want to shell out the cash for Excel.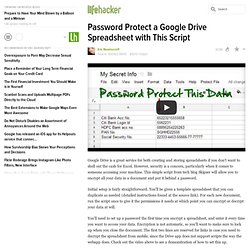 Password Protect a Google Drive Spreadsheet with This Script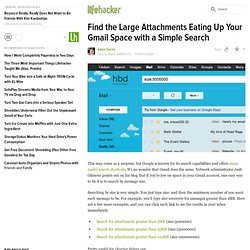 Um...
Find the Large Attachments Eating Up Your Gmail Space with a Simple Search
For Greasemonkey I like Google Reader Absolutely Customizable which is nice as it has an extensive options panel that allows you to tweak it without manually having to edit the code like you do in stylish. In the Google Reader Absolutely Customizables custom css field I added this to get it to look better: /* Makes the Subscribe button look like the other buttons */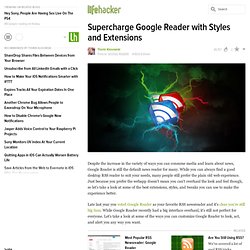 Supercharge Google Reader with Styles and Extensions
SExpand If you ever want to log into your Google account when you're at a public computer, where you're unsure whether or not there's a keylogger installed, there's now a simple solution. And it's from Google!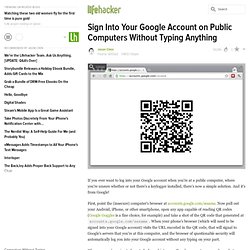 Sign Into Your Google Account on Public Computers Without Typing Anything
If you're talking about Android apps, you can log into multiple google accounts on your device and it's absolutely no hassle to use a different account for Play than you use for Voice, Contacts, Calendars, Plus, etc.
How Can I Migrate My Google Data from One Account to Another?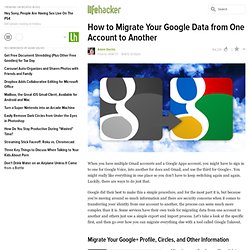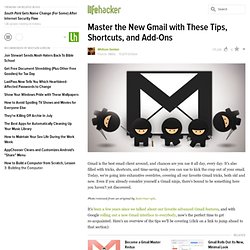 Smartr for Gmail is amazing. It combs through all your mail and creates some very useful functions from it. It adds links to all of your contacts social media sites if they are public & pulls down their profile pictures.
Make Labels Stand Out, Create Filters, and Other Things You May Be Confused About with the New Gmail
This morning, a Lifehacker intern complained that the new Gmail made it too hard to see labels.