Electronics
Boombox from car stereo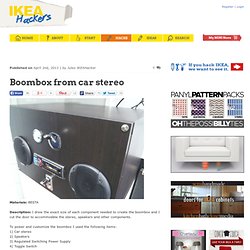 Besta Published on April 2nd, 2013 | by Jules IKEAHacker Materials: BESTA Description: I drew the exact size of each component needed to create the boombox and I cut the door to accommodate the stereo, speakers and other components.
TubeToTV Sends YouTube Videos from Chrome to XBMC
No TV tuner card...? I realize that it adds expense, but it seems worth it considering that a lot of cable companies charge you monthly to rent their box.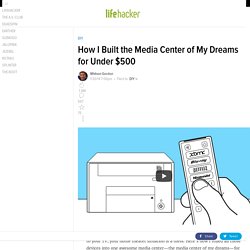 Whitson,There are other possibilities for building up a media center for your TV. If you already have an Android phone or tablet with MHL (Mobile High-Definition Link), then with the help of an inexpensive (under $40) MHL to HDMI adapter cable, you should be able to plug your device into an HDMI-ready television and turn your TV into a 1080p HD monitor for your device.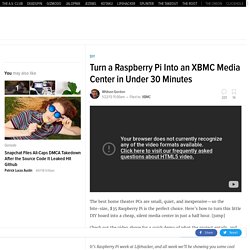 See the Actual Signal Strength on Your iPhone or Android
Charger Windows sans se logger Bonjour et bienvenue ! Si vous aimez cet article, n'hésitez pas à vous abonner au site via son flux RSS suivre Korben.info.
Charger Windows sans se logger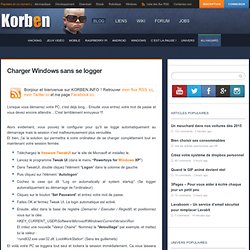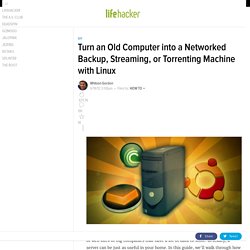 You've heard the word "server" thrown around a lot, but usually in the context of web sites or big companies that have a lot of data to store.
Assemble the probe and mount in can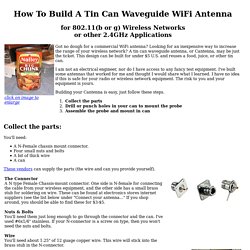 Build Your Own Unified, Cordless TV-Plus-Entertainment-Center Combo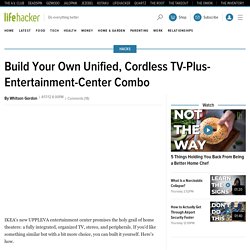 Are wires really that in-view anymore?
Is There Anything Awesome I Can Do with All These Unused Ports on My TV?
A PS3 will only use a single HDMI port, but will handle Blu-ray/DVD/CD/SA-CD playback as well as netflix/hulu/amazon/vudu streaming, digital movie/TV show rentals, digital picture and music consumption, and high definition gaming. I really can't think of anything else cool to do except maybe hook up your TV to a cool sound system or using a second HDMI port for your computer.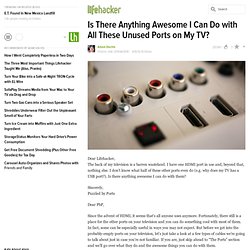 What Should I Use for My Home Theater PC: Apple TV, Nettop, Old Computer, or Something Else?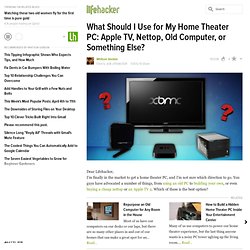 Dear Lifehacker, I'm finally in the market to get a home theater PC, and I'm not sure which direction to go.
How to Make a Wi Fi Booster Using Only a Beer Can
Build Wi-Fi Speakers to Stream Music Anywhere
Bluetooth Headset Hack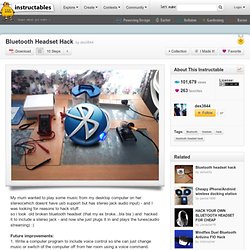 My mum wanted to play some music from my desktop computer on her stereo(which doesnt have usb support but has stereo jack audio input) - and I was looking for reasons to hack stuff. so i took old broken bluetooth headset (that my ex broke...bla bla ) and hacked it to include a stereo jack - and now she just plugs it in and plays the tunes(audio streaming) :)
velcro + sugru mini cable tidy | sugru | Hack Things Better