Peripherals
Fabricación personal. Support + Downloads. Linux Radeon Display Drivers. Diamond Multimedia Product Support and Downloads|video card drivers. If you have any technical issues with configuration, usage, setup or functionality Please call (818) 357-5165 or (888) 238-2272.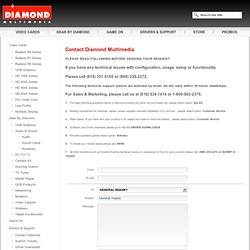 The following technical support options are available by email, we will reply within 24 hours. (weekdays)For Sales & Marketing, please call us at (818) 534 1414 or 1-800-503-2378. 1. The Linux Wacom Project. From linuxwacom We switched from the old website to a MediaWiki.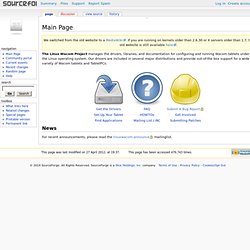 If you are running on kernels older than 2.6.30 or X servers older than 1.7, the old website is still available here. The Linux Wacom Project manages the drivers, libraries, and documentation for configuring and running Wacom tablets under the Linux operating system. Our drivers are included in several major distributions and provide out-of-the box support for a wide variety of Wacom tablets and TabletPCs.
---