US community evangelists
Salaries benchmark
online Community Manager Salaries - Free Salary Search | Indeed.
Average salaries
How much does employee insurance (health, vision, dental) cost p
At the start of each year, we often see a flood of new hires, as many are hired over Q4 for the new year.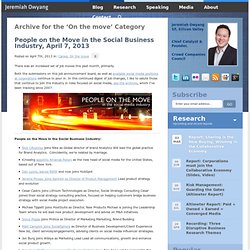 On the move « Web Strategy by Jeremiah Owyang | Social Media, We
If you're interested in jobs for this space, please read the "on the move" posts .
List of Social Computing Strategists and Community Managers for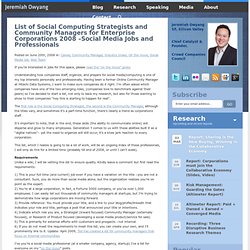 As a critical leader on our Online Community & Strategic Content team, you will manage our Community and Social Media Strategists to shape and grow Au... more Community Manager | Full-time Altimeter Group is seeking a part-time, hourly contractor to manage ongoing website updates.
Web Strategy and Social Media Jobs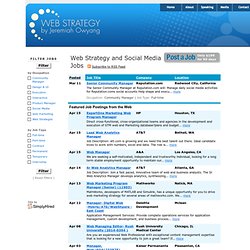 Community Manager, Advocate, and Evangelist
Free applicant tracking system, Recruiting software to post jobs
Community evangelist jobs
Tip: Enter your zip code in the "where" box to show results in your area. Communications Coordinator National Life Insurance Company - Montpelier, VT Sponsored by National Life Group - 16 days ago Director of Philanthropy The Scranton Area Foundation - Scranton, PA
Social Media Jobs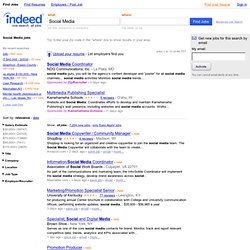 Create company awareness, gain interest and develop potential leads for future clients in the oil and gas industry by using the various opportunities of the internet more
Jobs In Social Media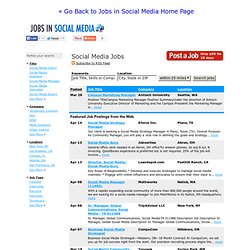 New Media, Social Media, Digital Media Community and Jobs - New
Forum One Networks: Jobs: Jobs List
Social Media Resources - The Altimeter
Paycheck Calculator
How much does employee insurance (health, vision, dental) cost p