Parts Shop
Welcome to Das Musikding on www.musikding.de Das Musikding is your online store for building guitar effects, bass effects, guitar amps, bass amps, synthesizer and many other musical related electronics projects. You can get parts or complete kits, for all stages of building experience. Guitar effect kits available are Distortion, Booster, Fuzz, Overdrive, Delay, Tremolo, Compressor, Switches, Loopers and many other.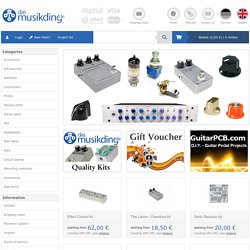 Top » Catalog Home | My Account | Cart Contents | Checkout Categories Allen Bradley 1/4 watt Carbon Co (1)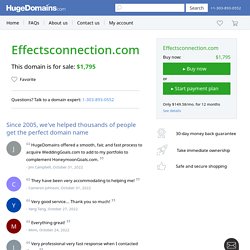 Effects Connection Online Store
Small Bear Electronics
What's so great about shopping here at Doctor Tweek? Great, efficient communication g'teed - you have no worries with your order A fabulous reputation & feedback, years of experience in audio production
Home - Doctor Tweek DIY Pedal Parts in the UK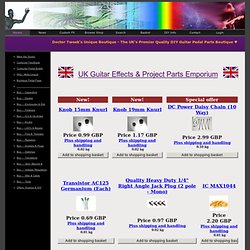 Welcome to Banzai Music!
Product Listing