Paraphilie
Main Page - Voyeurweb's photo-illustrated Sex-Wiki
Next Slide, Please! - Galerie des extensions Google Chrome
Liste de termes sexuels japonais
Hentai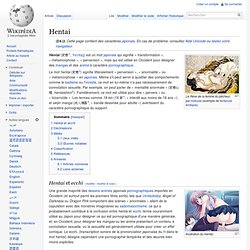 Un article de Wikipédia, l'encyclopédie libre. Hentai ( 変態 , Hentai ? , ˈhɛntaɪ̯ ) est un mot japonais qui signifie « transformation », « métamorphose », « perversion », mais qui est utilisé en Occident pour désigner des mangas et des anime à caractère pornographique . Le mot hentai ( 変態 , hentai ? ) signifie littéralement « perversion », « anormalité » ou « métamorphose » en japonais . Même s'il peut servir à qualifier des comportements comme le sadisme ou l' inceste , ce mot en lui-même n'a pas nécessairement de connotation sexuelle.
blonde hair blush bukkake closed eyes cum cum in mouth cum on hair cup drink facial game cg gokkun hair ribbon himekishi lilia lilia eberwein lilith-soft long hair necktie ponytail ribbon slave swallow tears zol
List of pornographic sub-genres - Wikipedia, the free encyclopedia-Mozilla Firefox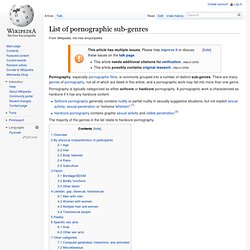 The following are common sub- genres of pornography . This list may not be comprehensive, as there are many genres of pornography. Pornographic films may include elements of more than one genre.
Les Robins Des Bois - J'écris ton nom puberté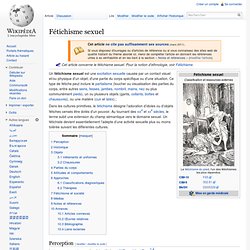 Un article de Wikipédia, l'encyclopédie libre. Cet article concerne le fétichisme sexuel. Pour la notion d'ethnologie, voir Fétichisme . Un fétichisme sexuel est une excitation sexuelle causée par un contact visuel et/ou physique d'un objet, d'une partie du corps spécifique ou d'une situation.
Féichisme sexuel